Last night, a Best Buy employee sent Kotaku shots of the store chain's employee magazine, featuring promotional material for Assassin's Creed III and to expect a full unveiling on March 5. The image, pictured below, shows off what appears to be a Native American assassin in front of an original Continental Flag.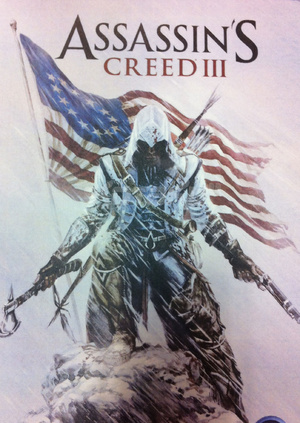 Then, Game Informer accidentally confirmed the setting of Assassin's Creed III on its website with a banner advertising the game as the April issue's cover reveal. The banner has since been taken down, presumably to be put back up on March 5, when Ubisoft officially unveils more game details.

But wait! Ubisoft France's Community Manager Alexandre Guenounou tweeted out a large shot of the game's box art, seen below, which 100 percent confirms the American Revolution setting for Assassin's Creed III.