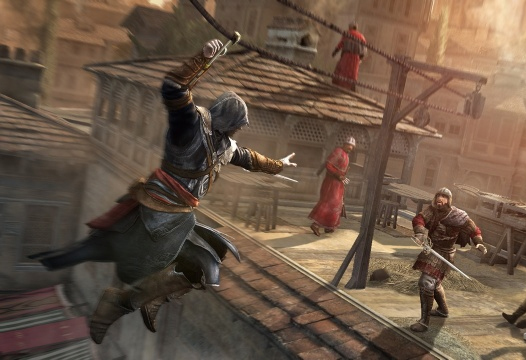 Prior to this year's E3, it was difficult to truly grasp what would set Ubisoft's Assassin's Creed: Revelations apart from its predecessors, aside from its new Constantinople setting. Now, the primary differences are evident as multiple characters, cinematic set pieces, and… hook blades. The rest is simply an accumulation of existing features and design lessons learned from previous games, but everything planned for Ezio's final curtain call later this year promises to combine into a impressive gaming experience once again.
Revelations will be the third installment in the Ezio Trilogy, and will follow an older version of the familiar hero on his personal journey to explore the origins of the Assassins after finally exacting revenge on his enemies. This leads him to the work of Assassin's Creed's Altair, sealed in a massive library below the castle at Masyaf, and then on to Constantinople to find the keys that unlock te door to this hidden information.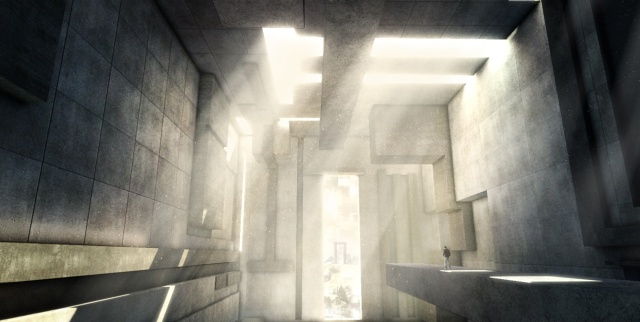 What is interesting about this new adventure and pursuit of the past is that portions of the game will require players to control Altair in flashback segments interspersed between the primary, Ezio-centric story. Special sequences depicting a strange area inside the Animus, where the modern-day protagonist Desmond is trapped, will also be added. Although the content of this portion of the game was only teased to press at the show, it will reveal information about Desmond's past, and seems to be wisely intended to transfer interest from characters that will be lost after this entry in the series over to the previously marginal character who will likely perpetuate as the series' focal point in future installments.
During the time spent in Constantinople, players will see the results of a few new design choices by the developers at Ubisoft. This time around, they want the experience to feel a bit more cinematic than the freedom of an open world may allow, and have decided to incorporate a number of scripted set pieces wherein players will lose that freedom and be guided through high-action sequences of the developers' design. In the E3 demo, we saw Ezio escaping a burning harbor by running, jumping, climbing, and ziplining from ship to ship as the flames raged around him and background structures collapsed dramatically. Adding this type of play to the existing open-world design, not fully committing to one style or the other, seems an effective way to further engage players and keep things interesting throughout the game.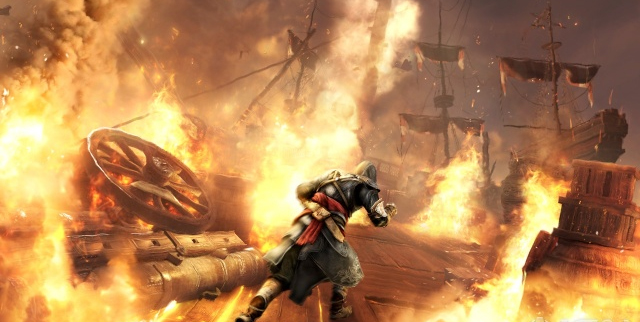 The last big additions come in the form of weaponry. New for Revelations, the hook blade will be included in Ezio's arsenal. This weapon will open up new attacks, climbing options, and the aforementioned ziplining element to players. In combat, the hook blade will reduce the need to wait for and counterattack enemies, instead allowing Ezio to be more aggressive, grabbing his foes and quickly transitioning into the kill animations the franchise is known for. It will also lets him cover more ground while climbing, both vertically and via the network of ziplines stretched across the dense, urban Constantinople — a useful inclusion, considering the lack of horse travel in this game.
For those who wish to be creative, Revelations will also allow players to collect and combine ingredients to craft custom bombs. From the simple, offensive, explosive variety, to smoke bombs, to bombs that thin or condense the crowd or attract certain factions, the system seems like it will suit differing play styles and further emphasize freedom of choice as a gameplay theme.
While Assassin's Creed: Revelations doesn't appear to be a game that will revolutionize the acclaimed series, one can expect it to build upon an already strong foundation and provide further gameplay options within a refined framework, while wrapping up a story about a character fans have grown fond of over the past two years.
Revelations is scheduled for release on November 15th.