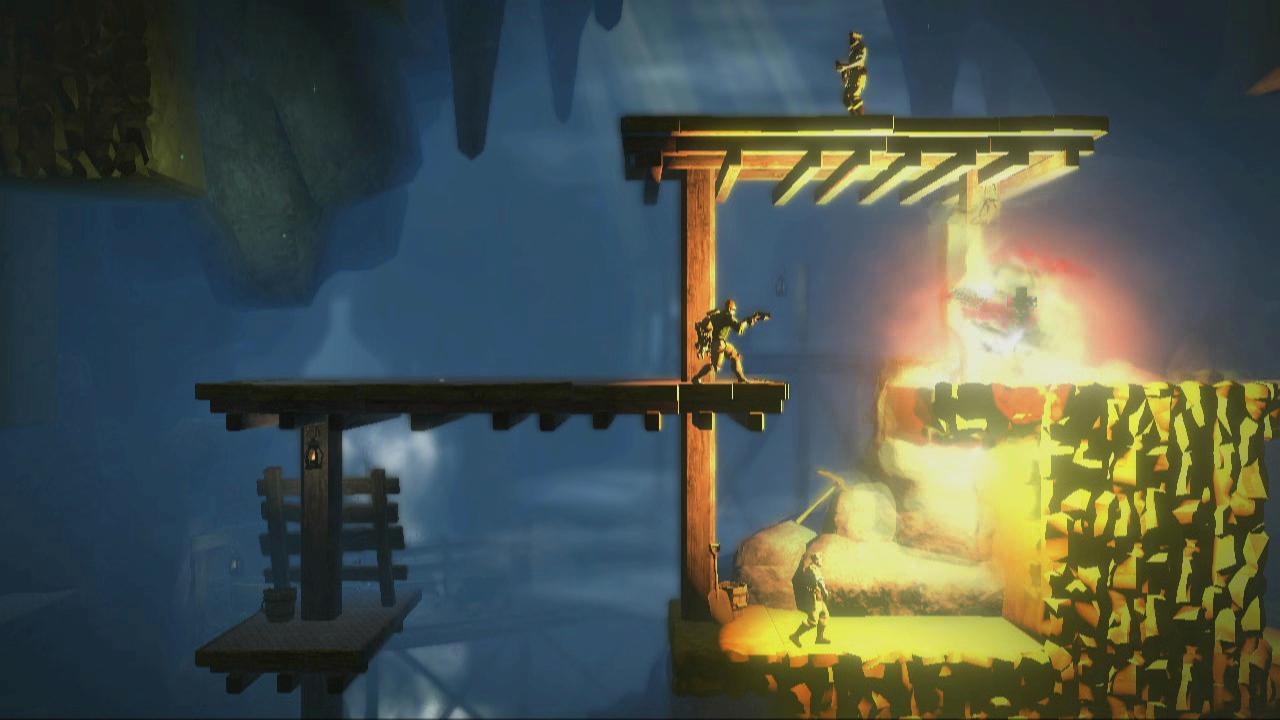 Nathan "Radd" Spencer is making another return to video games, but instead of a full 3D action title like the updated Bionic Commando, he's making his return to old school 2D platform action. Capcom announced Bionic Commando: Rearmed 2, the sequel to the 2008 remake, Bionic Commando: Rearmed. The game will see Nathan Spencer taking on General Sabio, a technically sophisticated foe (read: Has a bionic arm too), that "is on the brink of launching a deadly missle attack".
The game looks mostly to keep the spirit of the original Rearmed intact. The game is being developed by Fatshark, who just released their multiplayer wild west shooter, Lead and Gold. Development was thought to be in the hands of Might and Delight, who are composed of former employees of GRIN.
The game's biggest surprise though? Spencer can jump now. That is just too much innovation for me. Bionic Commando doesn't need any jumping. You have an awesome bionic arm.