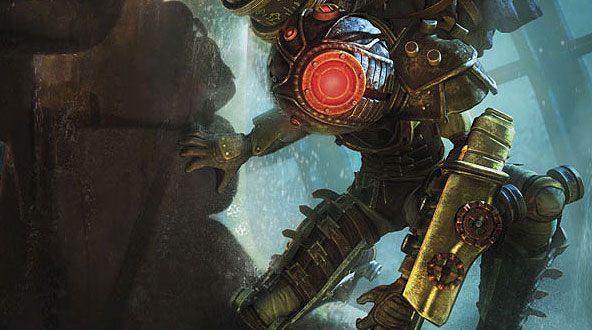 Those upset over the delay of Bioshock 2 from October 2009 to early 2010 can take solace now that it has a solid release date. The game, which puts players in the shoes of the original Big Daddy, will be released on PS3, Xbox 360, and PC worldwide on February 9.
As the original Big Daddy, players will awaken in the undersea city of Rapture and be tasked with taking down the Big Sister, who has been abducting little girls and bringing them to the city as new Little Sisters. The multiplayer compoment of the game will be set as a prequel to the first game, as players will see just how Rapture was when everything went so terribly wrong.
The game currently is not rated, but is expected to receive an M for Mature by the ESRB.
[Gamespot]