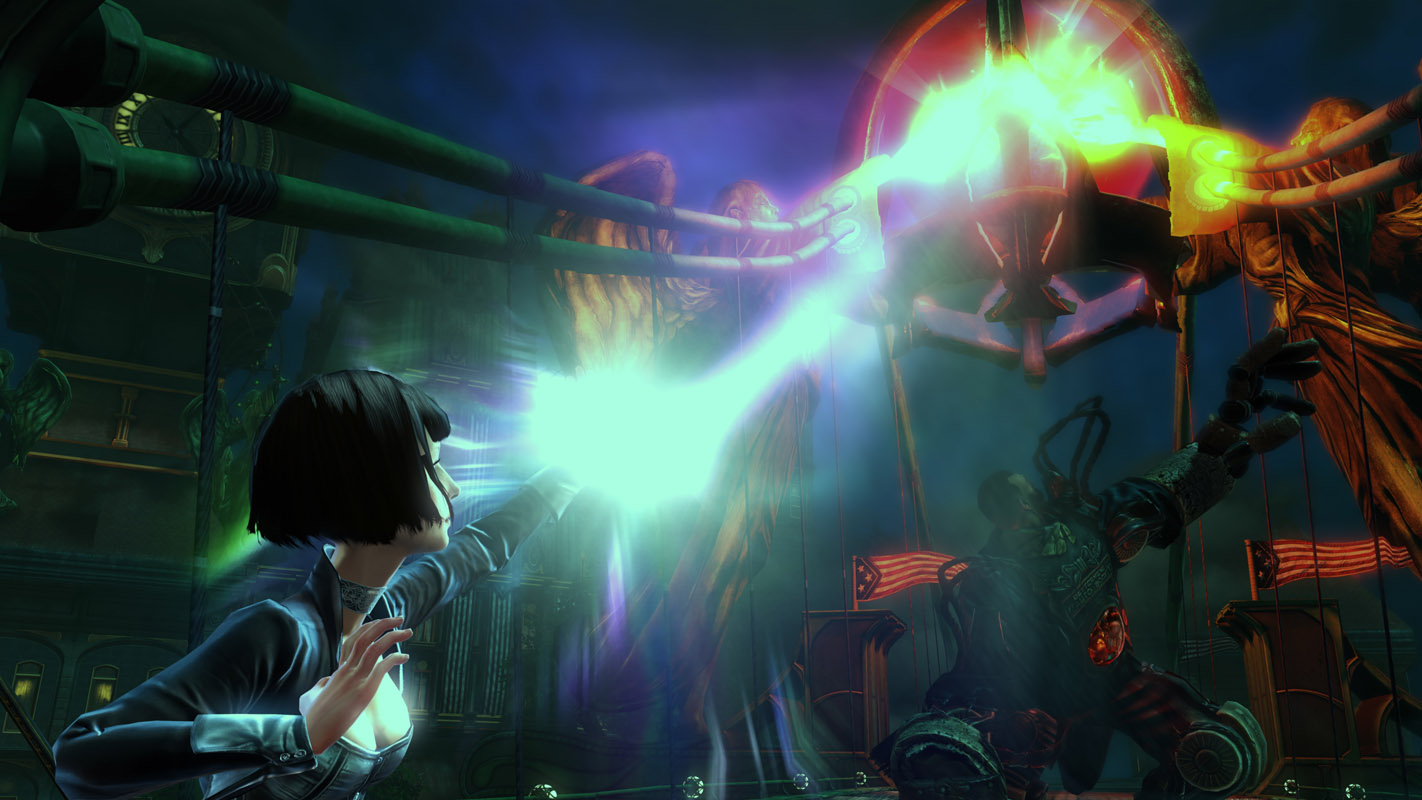 Irrational Games and 2K have unveiled a nice load of new media for fans eagerly awaiting the release of BioShock Infinite. A ten minute gameplay trailer has hit the net and Xbox LIVE Marketplace in addition to five new screenshots.
The trailer can be queued for download from the Xbox Live Marketplace website. It was meant to go live everywhere else tomorrow, but it has somehow leaked itself online and we here at GamerNode have it for your viewing pleasure below in wonderful HD.
The trailer shows off a ton of amazing gameplay elements including shootouts, rail-riding, tonics that seem to be Infinite's version of plasmids, telekinesis, and a throw down with one of the game's big baddies.
Below the trailer you will also find the new screenshots that are pulled straight from the new video. BioShock Infinite is schedule to release sometime in 2012.
[flash width="540" height="337"]http:/www.youtube.com/v/bgEKXcHiubg?fs=1&hl=en_US&color1=0xe1600f&color2=0xfebd01[/flash]