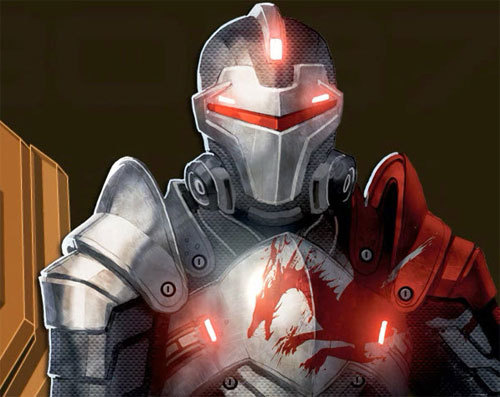 On the day of its release, BioWare's forums are being flooded with fan complaints over the DLC already available with Mass Effect 2. The problems range from non-working downloadable content codes and Cerberus Network congestion, to helmet issues. Luckily for fans, most of these issues have already been addressed and answered on the forums by Chris Priestly, one of the developer's quality assurance members.
Most issues regarding the first wave of Mass Effect 2 downloadable content is centered on the game's Cerberus Network, an in-game DLC delivery system. Problems are ranging from Cerberus Network codes not working, access to the network being cut off after use of codes, and issues connecting at all to the network for the PC version.
Chris Priestly has responded to these issues with instructions on how to handle each individual problem and promised that BioWare is working hard to respond to those that have not yet been solved.
"We are aware of issues players are experiencing and are continuing to listen and work on these issues," posted Priestly. "When we have more information we will provide updates and let you know."
There is another issue that Priestly's post did not address regarding helmets for special armor. Fans are outraged that these helmets are not removable during the game. Some are even declaring for the termination of whoever decided to not include a toggle feature.
To view both Chris Priestly's instructions and the heated arguments over the helmet issue, follow the source links below.
[BioWare Forums – Christ Priestly]
[BioWare Forums – Helmet Issue Outrage]