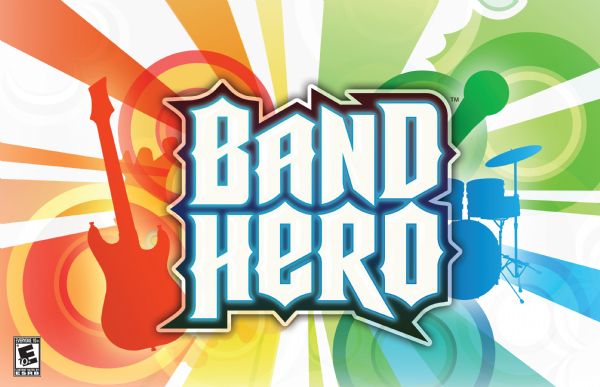 The music genre craze has worn out its welcome for most gamers, but that isn't stoping Activision from releasing their family oriented Band Hero this holiday season. Activision has revealed more tracks that will be included in the game and adds that Taylor Swift will be a playable character. Joining Ms. Swift are David Bowie, Styx, and Fallout Boy, among others. Check out the full list below:
-The Airborne Toxic Event – "Gasoline"
-Big Country – "In a Big Country"
-The Bravery – "Believe"
-Cold War Kids – "Hang Me Up To Dry"
-Counting Crows – "Angels of the Silences"
-Dashboard Confessional – "Hands Down"
-David Bowie – "Let's Dance"
-Devo – "Whip It"
-Evanescence – "Bring Me To Life"
-Fall Out Boy – "Sugar, We're Goin' Down"
-The Go-Go's – "Our Lips Are Sealed"
-Hilary Duff – "So Yesterday"
-Jesse McCartney – "Beautiful Soul"
-The Kooks – "Naive"
-Marvin Gaye – "I Heard It Through The Grapevine"
-Mighty Mighty Bosstones – "Impression That I Get"
-OK Go – "A Million Ways"
-Pat Benatar – "Love Is A Battlefield"
-Robbie Williams and Kylie Minogue – "Kids"
-Styx – "Mr. Roboto"
-Yellowcard – "Ocean Avenue"
The game is doing a good job striking a balance in their song selection, offering something for every family member. Now let's see if we can get our families playing the game.
[VG247]