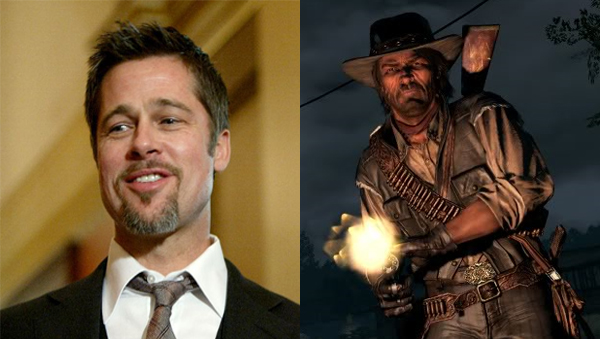 According to a report made by ShowbizSpy earlier today, Brad Pitt has been offered the starring role in a film adaptation of Red Dead Redemption.
The writer claims that sources have informed the site that Pitt is the favorite to play John Marston, the critically acclaimed third-person shooter's protagonist who is tasked with hunting down his former gang in order to save his family.
"The idea is to make this in the style of an epic Western movie but with a few modern touches," said the site's source. "Brad is perfect for the role and he is being given first refusal."
Rockstar has told Kotaku that the story is just a rumor. The studio so far has made no anouncement of even optioning the rights to a movie version of the Western.
Red Dead Redemption is rated M for Mature and is available for both the Xbox 360 and PlayStation 3.