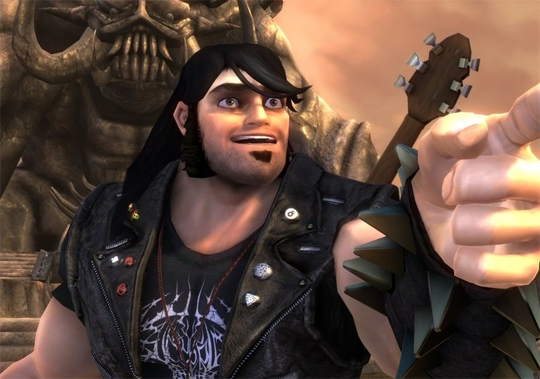 Anyone who's been chomping at the bit to get his or her hands on Tim Schafer's Brütal Legend won't have to wait much longer; Electronic Arts and Double Fine Productions have announced that a demo of the game will be arriving on Xbox Live and the PlayStation Network sometime this September.
The heavy-metal-inspired action comedy game hits stores on October 13th, so this demo will offer players a full month's worth of TEASE before the real thing becomes available. Said Tim Schafer, President of Double Fine Productions, "We just couldn't wait. Villagers have surrounded our offices with torches, demanding the game. So we're releasing a demo and hope that this taste of metal will keep the mob at bay until Brütal Legend comes out this Rocktober."
As for a specific date to expect this demo… no such luck. The gaming world has a 30-day window to watch for the game — sometime in September.