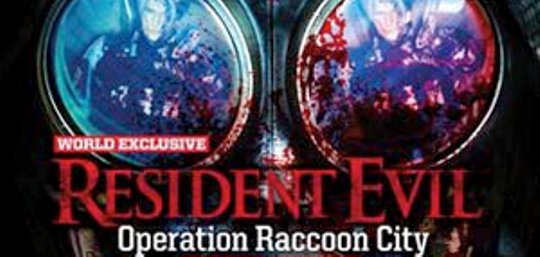 Capcom has confirmed and officially revealed today that Resident Evil: Operation Raccoon City will be coming to the PlayStation 3, Xbox 360, and PC this winter.
The game's setting and events will be the same as those in Resident Evil 2 and Resident Evil 3 with a bit of a twist.
Capcom explains the premise in the press release:
"It is September 1998 and the action centers once more on the ill-fated Raccoon City and the horrific consequences of the deadly T-virus outbreak from the Umbrella facility. With a cover up required, Umbrella orders an elite team into Raccoon City to destroy all evidence of the outbreak and eliminate any survivors. Hearing of this plan, the US Government dispatches its own special forces to uncover any evidence that exposes the cause of the viral infection and Umbrella's actions. Players take on the role of an Umbrella Security Services soldier (U.S.S.), competing alone or in four player co-op in a battle against all the competing forces at play in Raccoon City."
Among the those on the player's hit list includes fan favorite Leon S. Kennedy, which hints that the player could very well kill off major figures of the series. Capcom makes this sound even more likely by stating in the PR that the player's actions could "rewrite the history of the Raccoon City outbreak."
Operation Raccoon City will also feature competitive, three-way multiplayer and team-based combat. It is being created in collaboration with Vancouver-based Slant 6 Games.
[Capcom]