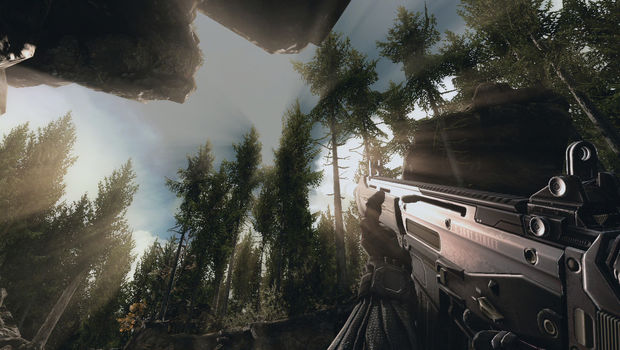 Crytek has announced that their ambitious continuation of the successful CryENGINE software system is now available for license to all developers.
Dubbed CryENGINE 3, the new development toolkit promises next-gen uniformity across current and upcoming game platforms by allowing modifiable graphics and processing power to accommodate any new hardware iterations in the coming years.
In addition to supplying developers the means to crank out jaw-dropping visuals, the new engine brings along an updated version of the CryENGINE sandbox editor that allows modders to do their thing without having to muck through tiring code.
Finally, a new method of creating and editing games is possible with the arrival of CryENGINE 3 Create. This tool gives developers the choice of editing their game on a single PC but with the capability of instantly rendering their efforts into any current game console in real time — be it a PC, PS3 or Xbox 360. Admittedly, I'm not that educated in the finer details of game development, but I think it's safe to say that many hardware headaches will be alleviated from here on out.
CEO & President of Cryek Cevat Yerli sums up the engine's release:
"With CryENGINE 3 we are releasing the best development solution available today and tomorrow. With its scalable graphics and computation it is next-gen ready and with new features like CryENGINE 3 Live Create the best choice for game developers and companies developing serious games applications alike. It is the only game engine solution that enables real-time development and can ensure teams are able to maximise their own creativity, save budget and create greater gaming experiences."
CryENGINE is the lumbering beast powering such titles as Crysis, Far Cry, and AION. The engine has seen numerous action around the world, with the most recent being the development of training tools and simulation software.