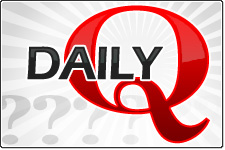 Back in the 80s, but more in the 90s, game guides were huge. Almost every game that came out was accompanied by some kind of game guide, be that official or unofficial.
If you were stuck on one of the temples in Ocarina of Time, or you wanted to get all the golden skulls in the level, the game guide would be the place to go for your inquiries. Did you want to know which monsters dropped the best gear for your character, or which ones had a weakness to lighting-based attacks in an RPG game? The game guide provided you with all of that.
In the modern age of gaming we are blessed with the internet, a series of tubes that provide us with unlimited knowledge, so it would be normal for the internet to provide us with detailed guides for every game, including unlocks, secrets, character stats, boss strategies — you name it. But even with this handy tool, publishers such as Prima and BradyGames are still creating actual game guides in physical form. So the question I have for you today is:
Do you still use paper form game guides?