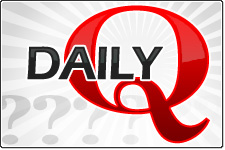 Ok, so we've all had ample time to play Grand Theft Auto 4 and I'm certain some readers have already finished the main story. I have played very little of the game. My roommate however has logged over 20 hours and I have been sitting next to him for probably 18 of them.
Here at GamerNode I have already talked about the perfect 10 review score and how four of the highest rated games ever have been released in the past ten months. Eddie has also chimed in about the review scores for GTA4, believing 10 is a little high, and I agree there.
Then you have GameSpot changing their review from a 9.5 to a 10 after all the other reviews went live. A strange practice indeed, though not an uncommon one for that particular site (Jeff Gerstmann anyone?).
Comparing GTA4 to other GTA games and giving it a 10 is kind of BS. Is it better than those other games? Sure. But is it the best game ever? No. It's just the next stage in improvement, the natural state of a sequel. You can listen to Kyle and Eddie's chat about the game here.
But enough from us, I want to know what the readers think of Grand Theft Auto's abundance of perfect review scores.
Do you think GTA4 is worthy of its review scores? Is it the most perfect game ever made? Or has all the hype skewed the data?