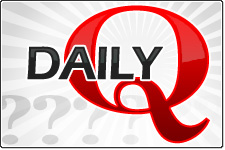 I'm not sure if anyone else has seen the trailer for Mad World (here). I was extremely intrigued by the idea that this game is has found its home on the Wii. The Wii has been known as a party system with a library filled with minigames since its inception, but the folks over at Platinum Games look to change that in a big way.
With games like Resident Evil, Devil May Cry and Okami under their belts, the team over at Platinum Games is not new to making awesome games. With games like No More Heroes and Mad World it seems at least some companies are trying to draw in the hardcore crowd to the Wii, or at least make converts out of minigame loving casual gamer
So is this the start of something big?
Could the addition of Mad World to No More Heroes and Manhunt 2 along with staples of Nintendo hardware Legend of Zelda and Metroid really bring hardcore over to the little white box? Both of those games are extremely appealing, though I have not had the time to play No More Heroes it is something that I need to make time for.
Though the Wii's freshman year was dominated by less than stellar story-driven titles, and now in its sophomore year it seems to be expanding its horizon. Is the real meaty third party support right around the corner, and will it be lead by a black and white gorefest? I'm keeping my fingers crossed. There is definite promise here.