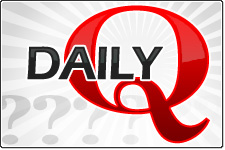 I woke up thinking about LA Noire, a game I hadn't thought about in close to a year. I went around the Internets searching for some news about the game and it seems I overlooked something from only a month ago. I quickly read about Sony pulling funding from the project therefore making it no longer exclusive to the PS3. It's kind of big news and I'm sorry I brought it to you in a Daily Q but it just makes for a great segue.
What game are you looking forward to that isn't coming out this year/has no release date?
Obviously mine is LA Noire. I'm such a sucker for detective noir in films and if this game is a little more linear than say a Grand Theft Auto I will be most happy. Unfortunately we don't know when we will see this little guy. With funding pulled we could be looking at a 2010 release.
I'm excited for Portal 2. I'm really hoping it comes by itself via Steam, PSN, and Live. I'm not certain the game warrants a retail release.
Anyway, yeah, that's my short list. What are you guys looking ahead to?