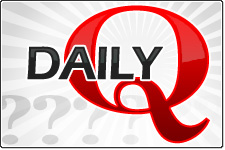 I realized something today while opening some recent acquisitions: there's a lot of packaging that sucks. Blister packs, triple taped games, multi-disc titles with all the discs on the same spindle and one in a paper envelope tucked to the side; the list goes on and on.
In the last century man has invented the Internet, the car, satellites, space exploration, computers, countless pieces of medical equipment, and more. We've cured diseases, explored previously unexplorable areas, and can now communicate with anyone on (or off) this planet within seconds.
Yet packaging still sucks. Go figure.
What's your most hated type of game packaging?
Is there a general type? Or perhaps you've had an ER-ending experience trying to pull your controller out of a blister pack?