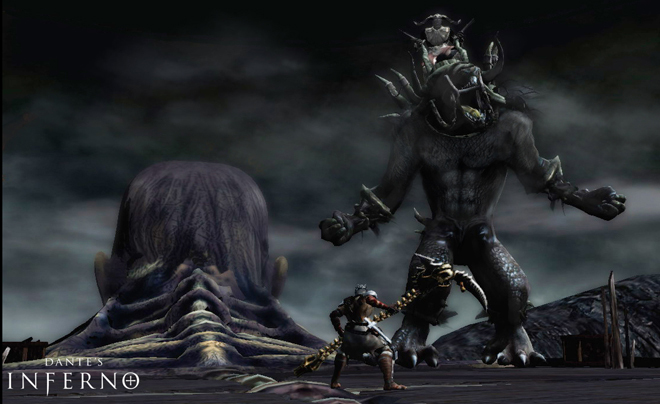 Electronic Arts announced today that they will be releasing a special edition of Dante's Inferno, dubbed "Divine Edition", that will be exclusive to the PS3. The enhanced version of the action game will come with a few tantalizing goodies, including developer commentaries, a Wayne Barlow digital art book, soundtrack to the game, and a complete copy of the Longfellow translation of Dante Alighieri's Inferno, all for the standard $59.99.
A playable demo is also available today, Dec. 11, exclusively for the PS3. The Xbox 360 demo will be available Dec. 24.
"We are thrilled to offer an exclusive game pack for PlayStation 3 gamers," said Jonathan Knight, Executive Producer for Dante's Inferno. "The PlayStation platform has a long history of delivering AAA action/adventure games. Adding Dante's Inferno to that rich catalogue is very exciting for the team. And with the demo now available on the PlayStation Network, players can finally get a taste of what awaits them in the full game on Feb 9th."
This is great news for PS3 owners planning to dive into hell when Dante's Inferno releases next year, and also seems like an attempt to woo fans of Sony's other big action franchise, God of War. Offering an exlcusive edition with goodies for the standard retail price and placing a demo a few weeks earlier than the Xbox looks like a great way to make a first impression.