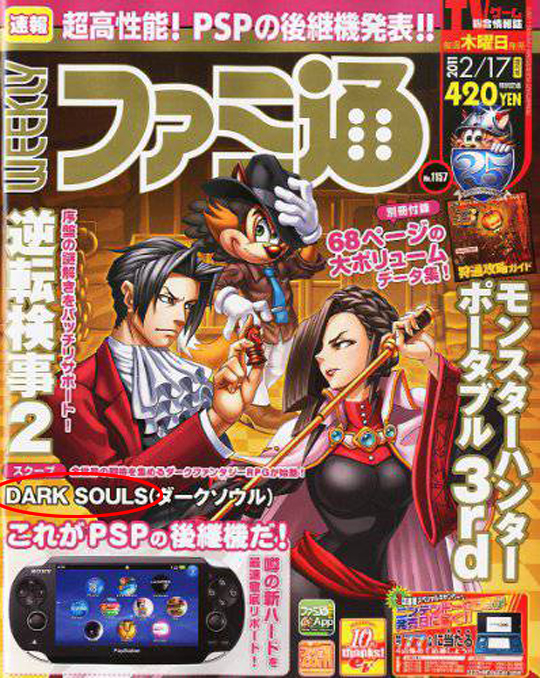 Formerly known only as "Project Dark", From Software's follow-up to the widely acclaimed Demon's Souls will officially be titled Dark Souls.
This information, as well as numerous details about the game's content and design, are to be revealed in this week's Famitsu magazine, confirming earlier suspicions brought about by a Namco Bandai trademark filing that pointed to the name as early as mid-December of last year.
Aside from the game's official name, Famitsu is reported to carry the following nuggets of information about Dark Souls.
– Will be vastly more difficult than Demon's Souls
– There will be no connection to Demon's Souls in terms of story or world
– There are no beginning classes
– Rather than featuring a number of disjointed areas, Dark Souls will place players in a large world where all locales are connected and there is an emphasis on exploration
– There will be no central hub, but multiple safe points as players delve deeper into the adventure
– More weapons. More items. More spells. More special attributes
– Like Demon's Souls, Dark Souls will include cooperative and competitive multiplayer elements, as well as indirect links between players' games
– No dedicated servers means no global world tendencies
It looks like From Software is aiming to improve upon the already stellar Demon's Souls formula, and we're sure more information regarding Dark Souls is soon to follow, now that the initial veil has been lifted. GamerNode will be sure to keep you informed as things develop.