One thing Disney is known for, for better or for worse, is that the company loves to rely upon its deep source material.
Last year that appeared to hurt a bit more than it helped, as just about every game Disney Interactive showed at E3 2011 received mixed or disappointing reviews. This included the promising Disneyland Adventures, a title made specifically for the Kinect. This year, however, Disney is bringing a true AAA title with the one and only Mickey Mouse back into its lineup, in the hopes of making E3 2012 one to remember for the studio.
Disney Epic Mickey 2: The Power of Two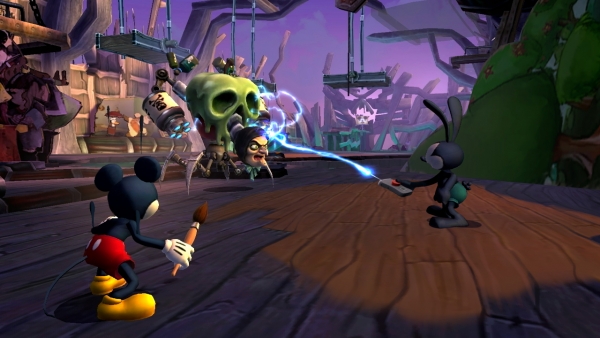 The original Epic Mickey for the Nintendo Wii was a rather successful title for both Disney Interactive and developer Junction Point Studios. Critics did, however, find things to complain about: a wonky camera, lack of multiplatform development, and no voice acting come to mind. With Epic Mickey 2, it seems that the studios have listened and fixed all of those issues to create what could very well be the greatest Disney and Mickey Mouse game to date. The camera is fixed, the Wii will be joined by PlayStation 3 and Xbox 360 versions, and all dialogue will be voiced.
Add to all of that the fact that not only will Oswald the Lucky Rabbit be returning, but joining Mickey as a playable character in co-op, and there doesn't appear to be much to hate on about this sequel. E3 is the fist time the game will be on display for people to check out. Let's hope that Epic Mickey 2's co-op will be playable on the show floor.
Brave: The Video Game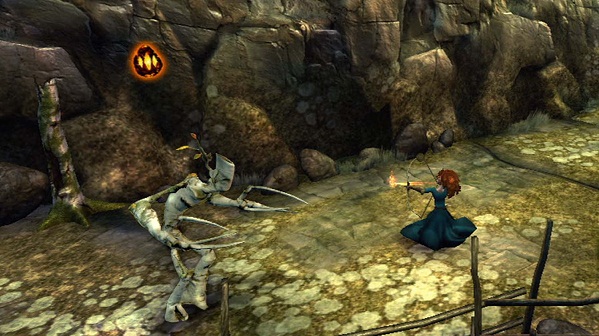 Coming out in time to be featured at E3 this year and coincide with the release of the film on which it is based, Brave: The Video Game will focus on movie protagonist Princess Merida as she tries to stop a magical curse in order to save her kingdom. The console versions of the game (Wii, PlayStation 3, Xbox 360) will all have integrated motion controls and will allow players to play as other characters from the film, as well. Consoles will also see a co-op mode and an exclusive mode where players will take the role of a bear. Brave will play as a third-person action adventure title, and it is yet unclear whether or not it will follow the events of the film or have its own unique story.
Disney Princess: My Fairytale Adventure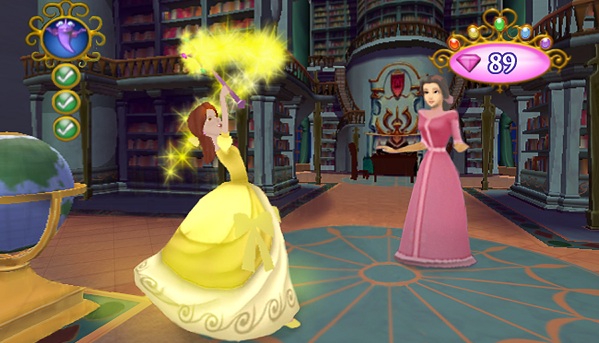 Disney Princess: My Fairytale Adventure is a new title for the PC, Wii, and 3DS that will have players take on the role of an apprentice to the Fairy Godmother. As the apprentice, players must enter the worlds of several Disney princesses such as Cinderella, Rapunzel, Ariel, Belle, and Tiana and use their magic wands in order to undo a spell that has been cast upon the kingdoms. The game will feature two-player co-op and will allow for customization of each player's avatar. Several apprentices will be trying out their wands next week, when the game will be present at Disney's booth.
Don't forget to check out the other entries in our E3 2012 Company Spotlight series! Click here to read the rest!