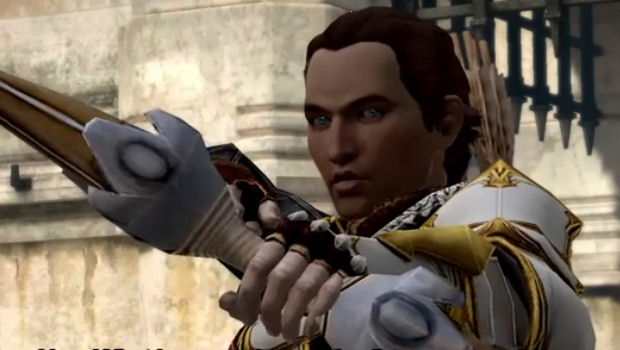 BioWare has announced the first batch of DLC for the yet-to-be released Dragon Age II. The Exiled Prince will have players joining with an archer by the name of Sebastian Vael who is out to avenge his family.
The announcement came with a trailer for the DLC and details regarding content, pricing, and availability. It will add three sidequests and the ability to have Sebastian join your group as a companion.
How you play The Exiled Prince will also determine whether Sebastian's quest for revenge is a noble or evil one.
"Our goal for the Dragon Age II DLC is to extend Hawke's journey and the Dragon Age universe by introducing additional characters with meaningful storylines and intense, dynamic missions," said Dragon Age II executive producer Mark Darrah. "Not only will The Exiled Prince allow players to experience Sebastian's powerful revenge story, but they will also be able to utilize him as a follower throughout Hawke's rise to power in Dragon Age II."
For anyone who does not pick up the game's Signature Edition, they will have to pay $7 or 560 Microsoft Points to obtain the DLC. Anyone with the Signature Edition will get The Exiled Prince for free.
There is however a chance for anyone who wants the content but doesn't want to spend the extra money to do just that. Whoever pre-orders Dragon Age II before January 11 will get a free upgrade to the Signature Edition.
To check out the trailer for The Exiled Prince, just look below. Dragon Age II is set for a March 8 release in North America and March 11 for Europe on the PC, PlayStation 3, and Xbox 360.
[flash width="540" height="337"]http:/www.youtube.com/v/Hh9dQ8pSwwU?fs=1&hl=en_US&color1=0xe1600f&color2=0xfebd01[/flash]
[G4TV.com]