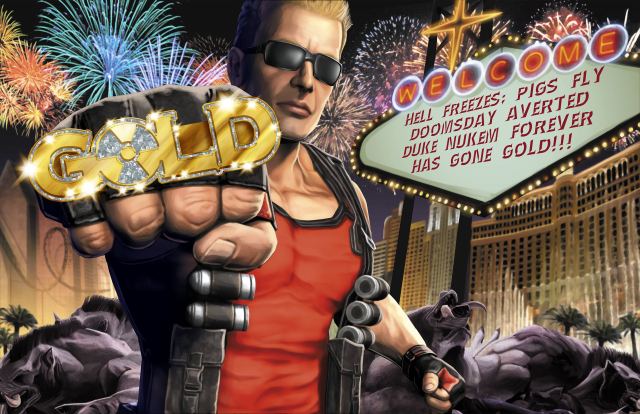 After a torturous 14 years in development Gearbox Software announced via its Twitter that the unbelievable has finally happened, Duke Nukem Forever has reached completion.
Following legal problems, a rebirth, delays, controversy, and more delays, Gearbox Software has celebrated the milestone with the above image, sporting the statement "Hell freezes; pigs fly, doomsday averted, Duke Nukem Forever has gone gold!!!"
Those who want to experience the game before anyone else can download the demo from June 3 providing they're a Nuke Nukem First Access club Member. First access can be gained by purchasing a copy of Borderlands GOTY edition or by pre-ordering Duke Nukem Forever from selected retailers.
Duke Nukem Forever has been in development since 1997 and is set for release on June 14 this year.