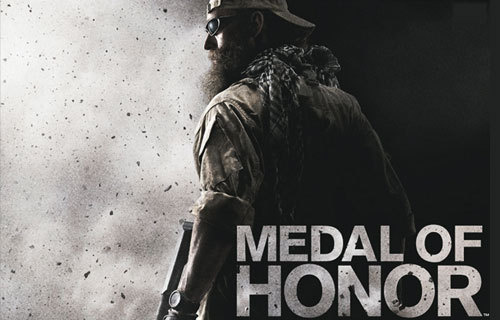 At Spike TV's annual Video Game Awards, viewers were treated to an exclusive debut trailer of some action-packed moments from the upcoming Medal of Honor, which serves as a reboot to the venerable line of war shooters. EA Executive Producer Greg Goodrich further solidifies the franchise's return by stating that the new game will be the first M-rated game in the series.
"This will be the very first (M) rated Medal of Honor. However, we will always be grounded by our core tenets of authenticity and respect for the soldier."
Along with other confirmations involving the game (yes, that bearded guy on the box art is an in-game character), most of the scenes that appear in the trailer is actual game play.
Does that mean those Michael Bay-style vehicle shenanigans can actually be performed by the player? We'll find out when the game is due in Fall 2010 for the Xbox 360, PS3 and PC.