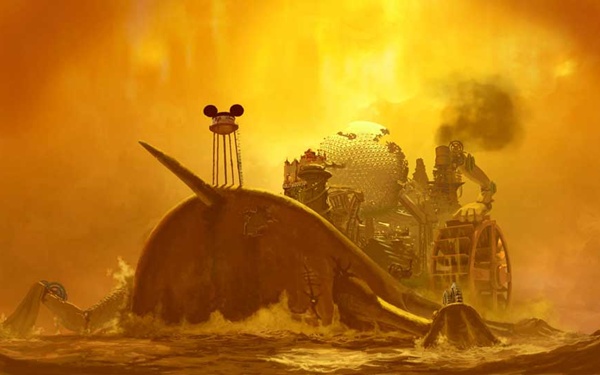 A recent modification to the Game Informer website containing information about Warren Spector's "Epic Mickey" project has left many speculating that the upcoming title may not be exclusive to the Wii as was previously thought.
Reception among gamers for the title in development has been extremely well so far, as many fans of Disney's iconic mouse wish to see a darker take on the past of Mickey and the cast of Disney characters. Previous reports of the title being released exclusively for the Wii has dampened the excitement somewhat; evidently, the Wii still has a ways to go before being fully accepted.
Intriguingly, information about platforms have all but vanished from Game Informer's website.
Perhaps this change bodes a possible multi-platform release for the title; perhaps the folks at Warren Specter & Co. wish to edge away from the unforgiveable idea of a Wii-only release; perhaps this is all so much hot air–a simple mistake with the website's layout, possibly.
In any case, one cannot discount the potential accessibility the Xbox 360 and PS3 platforms will present after rolling out their respective motion-capture technologies, of which the "Epic Mickey" project would certainly take advantage of. Time will tell.
[Wired]