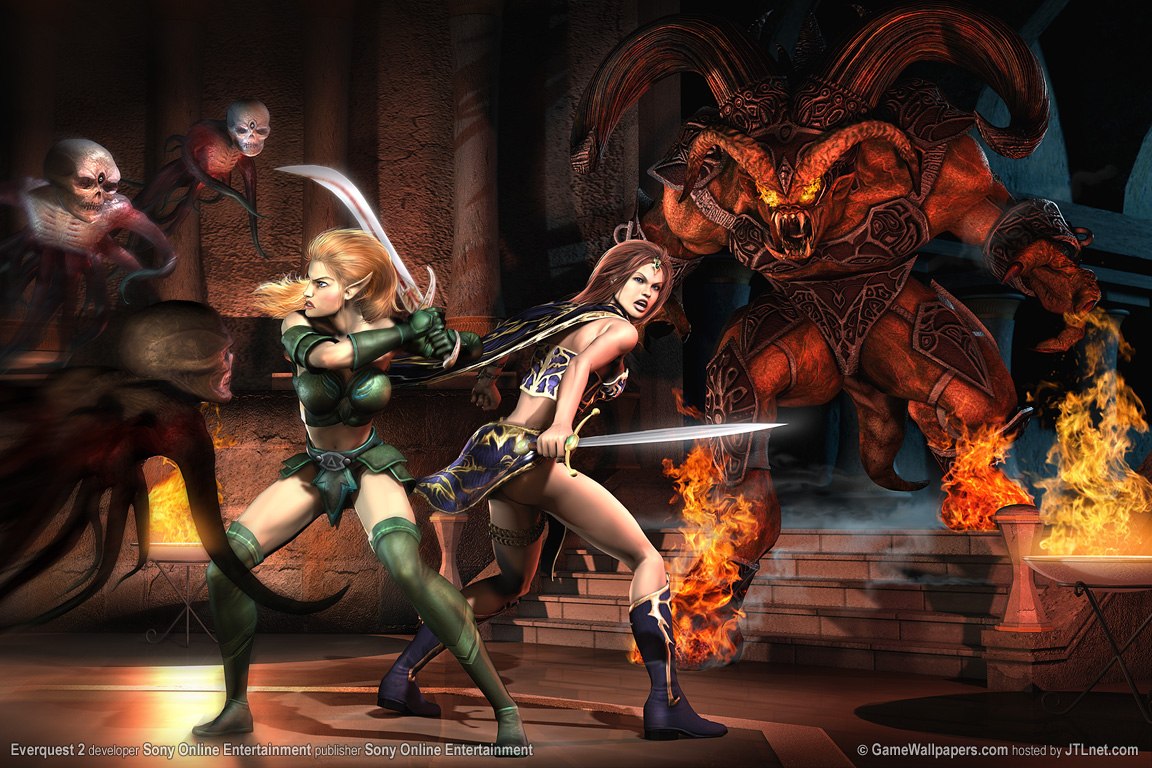 EverQuest II will be joining the ranks of Turbine Entertainment MMORPGs Dungeons & Dragons Online and The Lord of the Rings Online as a free-to-play game. However, Sony Online Entertainment has a completely different method of making it that way.
Instead of the entire game transitioning to free-to-play like DDO and LotRO, EverQuest II will have two different versions of the game running. One version will be for players who wish to pay a subscription, and the other will be free-to-play that will limit certain game features and allow the options of paying for extra levels, characters, quests, and more. The second version is being titled EverQuest II Extended.
"As the digital entertainment market evolves, SOE is focused on continued innovation in content delivery that best fit the needs of the growing consumer base," said Sony Online Entertainment president John Smedley in the official press release. "Our goal with Extended is to offer players an alternative to our current subscription program that gives them the option to choose a program that best fits their play style."
Another reason for the split is so that players who have played the game for years will not feel cheated out of their time and money when free-to-play players level faster with in-game experience point items.
"A lot of EverQuest II players didn't want the sort of game-enhancing items you find in a free-to-play marketplace in the game," explained game producer David Georgeson.
With the Extended version, players who decide to play for free will have the game's bronze membership and have the option to pay fees in order to upgrade to silver, gold, or platinum memberships. Of course, each level has its limitations, with the exception of platinum. A full breakdown of the new service can be viewed below.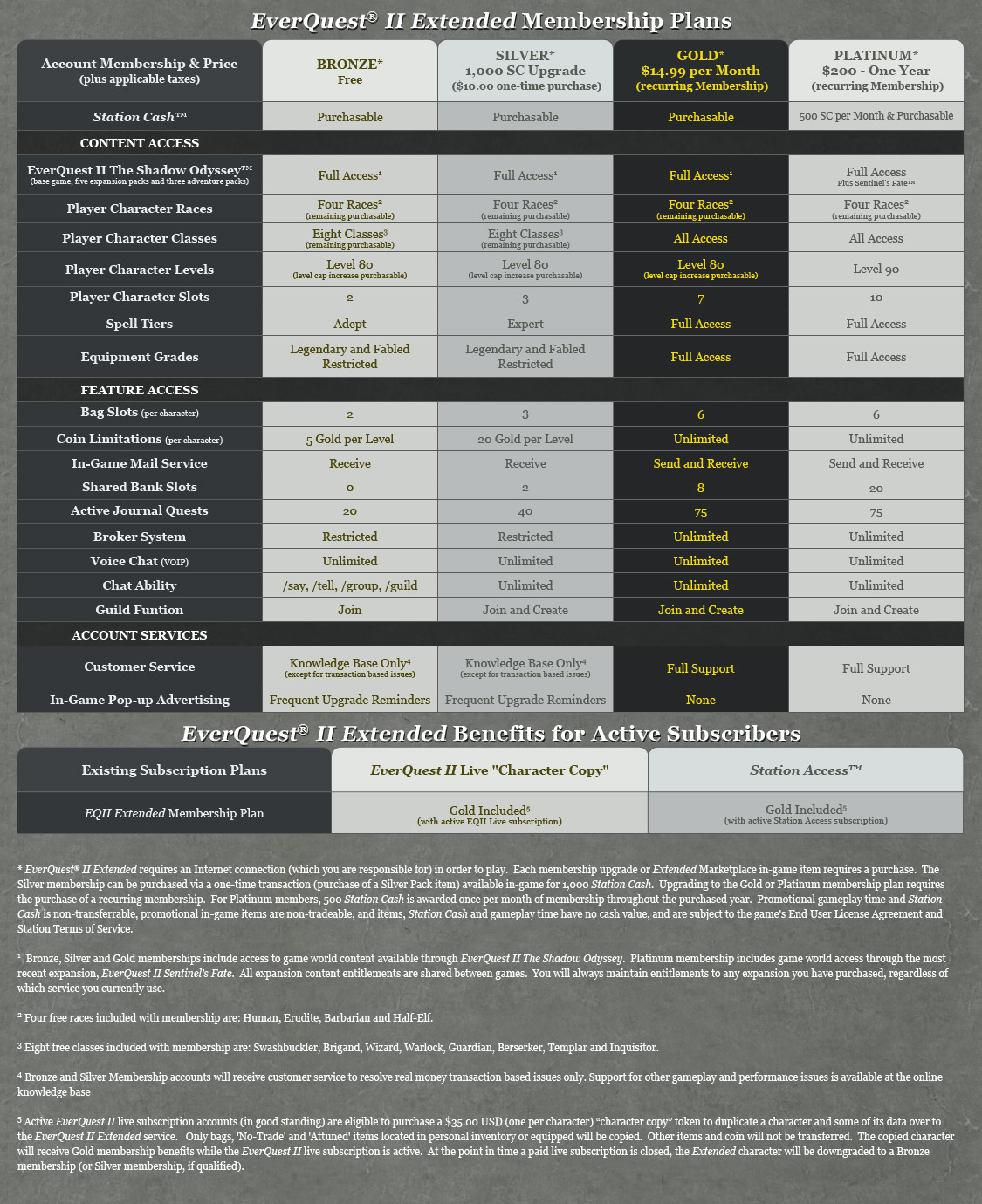 [Kotaku]