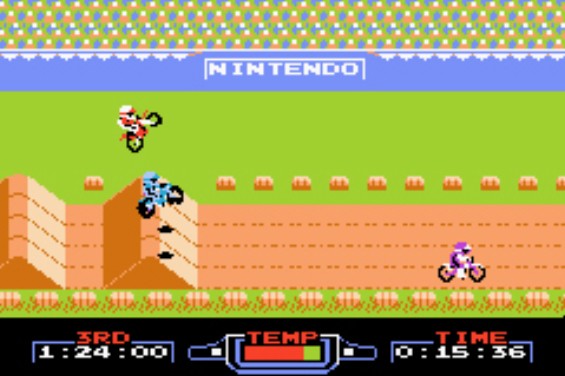 (Above Image is from Excitebike NES Version)
Nintendo announced today that a new entry in the Excitebike series is coming soon. Announced via the Nintendo Week show on the Nintendo Channel, Excitebike: World Rally will be released on Nintendo WiiWare on November 9. No price has been given yet.
The game will be a 2.5D update to the original Excitebike on the NES and will offer both motion-based and classic controls, as well as feature online multiplayer via Nintendo Wi-Fi and a level creator. No word on level-sharing, but here's hoping it makes the cut. Check out the announcement trailer here.
[Kotaku]