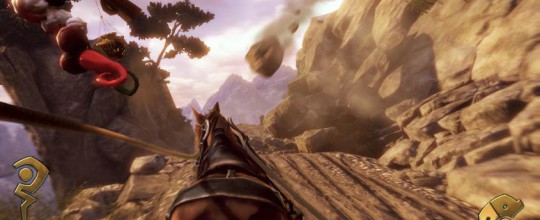 Peter Molyneux's latest addition to his famed Fable series will not include swords, guns, or any other weapon. Molyneux explained that due to a lack of feedback from the Kinect, weapons are out and magic is in.
Molyneux wanted to satisfy the physical recoil of weapons, but thanks to the Kinect's limitations, said that magic was the obvious way to go.
Molyneux then added, "The thing about magic is there's nothing encoded in your mind about how it should feel."
With Fable: The Journey, players will be able to have complete control over the magic they create. They will shape all of their spells with their hands, while the farther apart the hands are and the speed the players move them will all play a part in casting them.
Fable: The Journey is expected to release sometime next year.
[OXM]