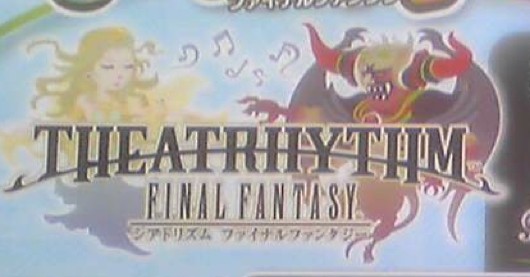 Square Enix has unveiled a brand new Final Fantasy game coming to the Nintendo 3DS, but it won't be a typical Final Fantasy experience. The new title, Theatrhythm Final Fantasy, will be a rhythm game.
Unveiled in the Japanese magazine Jump and translated by Andriasang, the game is being officially called a "Theater Rhythm Action" game. It will feature normal towns and dungeons, but battles will take place in the side view of older series titles where players will need to tap the touch screen in accordance to prompts.
The music will be taken from previous installments in the Final Fantasy series, as will the characters. Depicted in the tiny "chibi" style, franchise heroes such as Cloud and Lightning will star. They will be joining other classic Final Fantasy characters in a quest to return light to the crystal.
No release date was given for Theatrhythm Final Fantasy, but you can see a blurred screenshot from the Jump story showing what battles in the game will be like below.