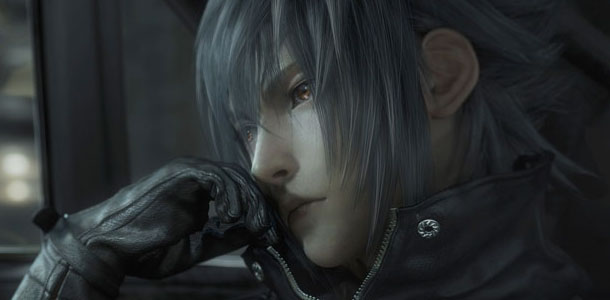 Anyone expecting news about a solid release date for Final Fantasy Versus XIII anytime in the near future may need to put those expectations on hold as the game's main character designer, Tetsuya Nomura, has revealed that the title is not even in full production yet.
Nomura made the announcement about the project's status during an interview in this week's issue of Famitsu. He also stated that even though the team behind Versus XIII hasn't entered full production just yet, it is currently in the process of doing so.
Improvements to the game are still being made despite this however, as Nomura showed the editors of Famitsu three new screenshots that were unable to be published for the sake of secrecy on the part of Square Enix. The editors were apparently wowed by the images and couldn't believe that they were taken in real-time gameplay.
The team has also begun recording voices for the game, where Nomura stated they have already done many scenes with four male characters talking both to and over one another due to their ability to have all four voice actors recording together in the same room (a traditional voice-recording style in Japan).
As for the next update on the game, Nomura said a date has been set for it. Unfortunately, he would not say how close or far away that date is.