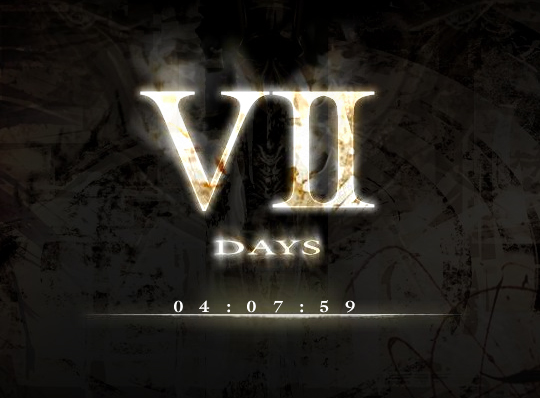 Videogame publishers, just love countdown websites. They build excitement, garner lots of traffic hits, and then typically disappoint everyone who has visited once the timer runs down. If this trend is to continue, then possibly the most epic letdown of all will occur in just under a week, when Square Enix's recently created "VII DAYS" countdown site reaches zero. Hopefully, the opposite will be true, and we will see one of the biggest announcements from the Japanese RPG giant in years.
Most gamers recognize the symbolism in the large, Roman numeral VII; today could potentially be the unveiling of a current-gen Final Fantasy VII remake, delighting millions of fan across the globe. FFVII is one of the most revered RPGs — one of the most revered games, period — in videogame history, and the gaming community has been begging for a re-imagining of the world of Midgar for years.
Hopefully, this isn't a cruel deception on the part of Squeenix, who know full well what the massive "VII" does to gamers. A Final Fantasy VII remake would be amazing. We'll keep you posted.