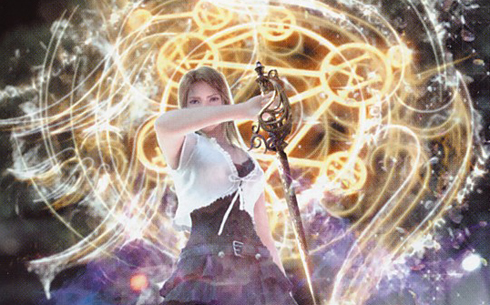 A spectacular new trailer for Square Enix's Final Fantasy XIII harbored a surprise for those eagerly awaiting word on the game's release in the West — launch dates for the US and EU versions appear near the end of the video.
Naturally, Japan gets to romp around the sky city of Cocoon before anyone else when the game hits shelves there on December 17. The rest of the world will just have to be patient until March 9 of 2010, when the game will be concurrently released for the Xbox 360 and PS3 systems in North America and Europe.
Final Fantasy XIII is the first iteration of the successful RPG franchise to be rendered in full HD, while telling a "dramatic story" focusing on bringing the emotional developments of the protagonist to the forefront. Along with an emphasis on vibrant visual imagery to accompany the HD element will be an exclusive song recorded by Grammy-nominated singer Leona Lewis that will serve as the theme for the game.
Check out the trailer here, which features an awesome look at the new Paradigm combat system.