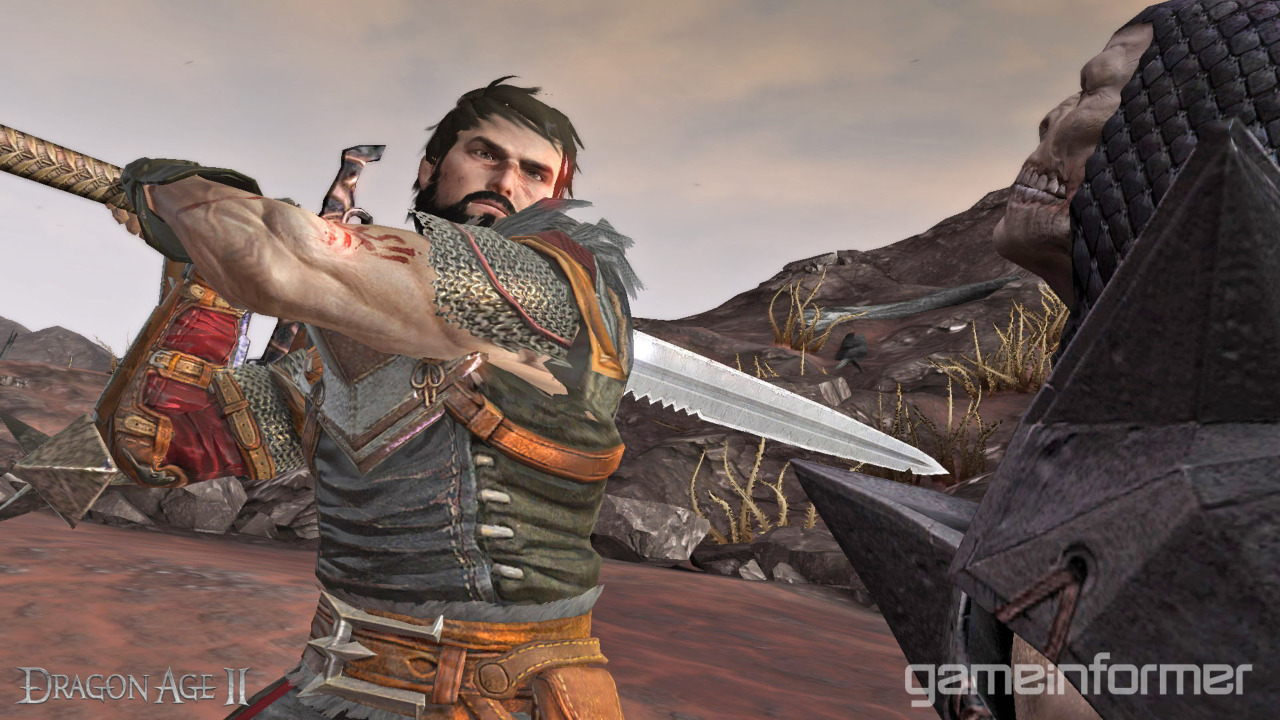 The first two images for Dragon Age 2 have hit the net thanks to GameInformer.
The images show that Dragon Age 2 has gone in a different artistic direction from Dragon Age: Origins. The new screenshots show the game's main character, Hawke, taking on newly designed Darkspawn Hurlocks and Ogres.
GameInformer also revealed on Friday information regarding the series' new hero. Hawke is a human and will be a fully-voiced character like Mass Effect main protagonist Commander Shephard. He also is a survivor of the DarkSpawn's attack on Lothering in Origins who fled north out of Ferelden after village was destroyed.
Hawke is also going to be the driving force of Dragon Age 2's story. There will be no great evil to defeat like in Origins. Instead, players will play as Hawke over a ten-year period and their decisions will shape how the character becomes the Champion of Kirkwall, a large population center in the city-states north of Ferelden known as the Free Marches, come game's end.
Dragon Age 2 is currently without a release date and will be available on the Xbox 360, PlayStation 3, and PC.