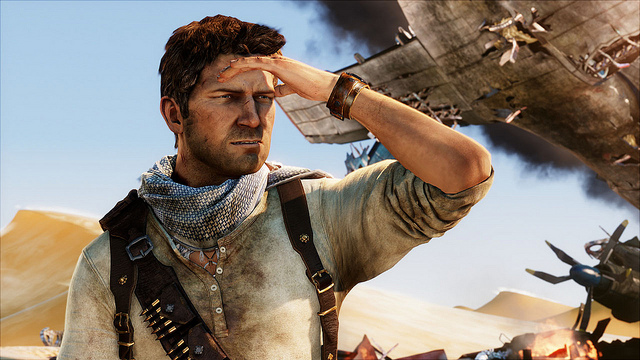 The cat is out of the bag about UNCHARTED 3: Drake's Deception, and information surrounding the game is flooding the web like crazy. The most recent tidbit is that late night talk show host Jimmy Fallon will be hosting the first live gameplay demo of the game.
Fallon, a known gamer who has had several industry figures guest star on his show, will be having Naughty Dog appear on Monday's episode to show off Nathan Drake's newest adventure.
"Attn Gamers: First live demo of Uncharted 3 on @latenightjimmy next Monday, December 13th. Naughty Dog in the house," a tweet by show co-producer Gavin Purcell read.
"Attn Gamers: the first live demo of Uncharted 3 on Mon, Dec. 13th here at Late Night. Set your DVRs," stated Fallon himself on his own Twitter account.
Drake's Deception is set to release in late 2011, will feature a desert setting, focus on Nate's relationship with Victor "Sully" Sullivan, and be in 3D. Details, artwork, and a teaser trailer can be found via the links in the previous sentence.
[Twitter]