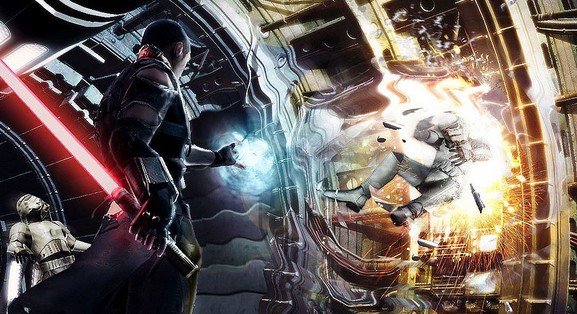 Aspyr Media has released the system requirements for the impending PC port of Lucas Arts' action game Star Wars: The Force Unleashed.
Many PC gamers were jilted to learn that Force Unleashed wouldn't appear for computer systems, according to an interview with Lucas Arts producer Cameron Suey conducted last spring. Citing difficulty with scaling the technical and graphical aspects of the game, Suey surmised that only owners of extremely high-end computers would be able to run the game correctly.
Lucas Arts pulled a quick about-face at this year's Comic Con, with the announcement that the Apprentice will indeed return to grace the monitors of computer gamers.
With a tentative early-winter release planned for the upcoming port, many gamers have been waiting with bated breath for more information regarding additional content or whether the game will actually run on modern systems.
Without further ado, the requirements:
PC Minimum System Requirements
* Operating System: Windows XP SP3, Windows Vista SP2. Windows 7
* CPU Processor: 2.4 GHz Dual Core Processor (Intel Core 2 Duo or AMD Athlon X2)
* Memory: 2 GB RAM
* Hard Disk Space: 23.8 GB + 1 GB Swap File
* Sound Card: DirectX 9.0c compatible sound card
* Video Card: 3D Hardware Accelerator Card Required – 100% DirectX 9.0c compatible 256 MB Video Memory with Shader 3.0 support
* Video Card (ATI): Radeon HD 2900
* Video Card (Nvidia): Geforce 8800
* Media Required: 8X DVD-ROM drive
* Windows XP/Vista compatible mouse and keyboard or Microsoft Xbox 360 Wired Controller
This product does not support Windows 95/98/ME/2000/NT.
Recommended System Requirements
* Intel Core 2 Duo 2.8 GHz or AMD Athlon X2 Dual-Core 5200+
* 512 MB 3D Hardware Accelerator Card
* Video Card (ATI): Radeon HD 4870
* Video Card (Nvidia): Geforce 9800 GT
* Memory: 2 GB RAM
From what I can discern, the requirements don't call for a high-caliber system as Suey once claimed. In fact, the processor requirements seems to be the only demanding aspect of the list. It looks like the game will have the capability to perform admirably on most systems. Thoughts?
[Aspyr]