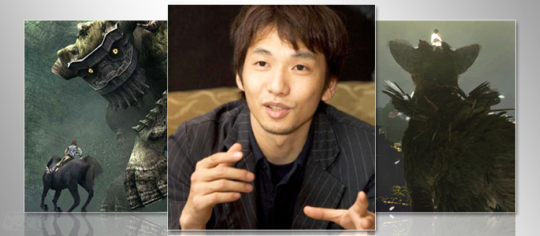 Even though it's still more than a year away (Christmas 2011), The Last Guardian has seen a steady amount of attention recently.
Much of that is due to the recently-released trailer that was shown at the Tokyo Game Show in September, as well as the announcement that Ico and Shadow of the Colossus would both see HD re-releases on the PlayStation 3.
James Gallagher, of the PlayStation Blog, sat down with the famed Fumito Ueda to get some insight as to the goings-on at Team Ico.
In the interview, Ueda tells Gallagher that after a year of research and development, work has finally begun on the actual production of the game.
"We learned from our experiences on ICO and Shadow of the Colossus that doing Research & Development at the same time as making the game slows down the process, so we decided to spend more time on R&D up front, testing out technologies and mechanics, before moving into full production. I'm glad to say that, right now, we're in crunch mode," he said.
Ueda also said he has always wanted to revisit the first two classics in the Team Ico series, stating, "I'm delighted with how it has turned out. Unfortunately, unlike the movie industry, videogames sometimes get forgotten when people move onto the next generation, so this is a great opportunity to makes these games accessible to both fans of the series and to a new audience."
You can read the entire interview here.