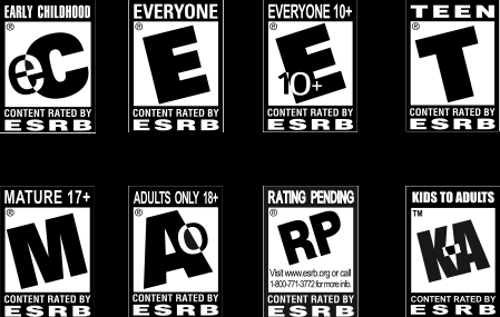 The videogame industry has undergone a slew of harsh criticism for the way it rates titles and keeps them away from minors for years, especially recently given the current Supreme Court case on the matter. However, the Federal Trade Commission has just given the industry more evidence to prove that these claims hold no ground with a new report stating it is the most enforced form of entertainment.
In the FTC's new report, it has revealed that only 13 percent of minors were able to successfully purchase M-rated video games from retailers. That number is down from the 20 percent recorded in its last report back in 2009.
As for the other entertainment industries, the report revealed that 38 percent of minors were able to purchase a R-rated DVD, 33 percent were able to get a ticket for a R-rated film, and a whopping 64 percent could buy a CD with a "Parental Advisory Label".
"We are extremely pleased to see the Federal Trade Commission confirm not only that the videogame industry continues to have the highest rate of enforcement at retail, but that it continues to climb higher than before," said Patricia Vance, president of the Entertainment Software Rating Board, in a statement. "The strong support that the ESRB ratings have enjoyed from retailers is crucial, underscoring their firm commitment to selling video games responsibly."
GameStop proved to be the best retailer at keeping games out of the hands of minors, with only eight percent capable of grabbing a Mature title. Behind the chain came Target at nine percent and then both Kmart and Toys 'R' Us with 10 percent.
In order to conduct the report, the FTC recruited 13- to 16-year-olds and had them visit retailers and movie theaters without a parent to see if they could purchase anything rated for people age 17 and older. The attempts and purchases took place from November 2010 to January 2011.