As the longest console generation in history comes to a close, the GamerNode staff reflects on the games that made this era so great. Games of the Generation is a new GamerNode original feature that allows us to share that passion and nostalgia for the most memorable and significant titles of the last eight years — since November 22, 2005, specifically — and explain why these games have defined a generation and will forever stand as touchstones in gaming history.
---
May 17, 2011 – Team Bondi – Rockstar Games – 360, PS3, PC
L.A. Noire
Toward the end of this seventh console generation, certain games emerged that dared to question just what makes a video game a video game. Though not as extreme a case as Heavy Rain, LA Noire is without a doubt one of the most notorious examples. The game's insistence on a more story- and character-focused experience provided gameplay that harkened back to classic adventure titles made by LucasArts and Sierra Entertainment in the '80s and '90s, yet remained innovative enough to become something all its own.
This bigger emphasis on mingling gameplay through clue-finding and interrogations as opposed to constant action was also a nod to the Phoenix Wright games, but LA Noire took those elements from the DS series and enhanced them tenfold thanks to Team Bondi's painstaking attention to detail. For the crime scenes, this meant picking up and investigating several items or even corpses – often quite grim and gruesome – and looking over every minute detail to determine if they were pertinent to the investigation and to help bring the perpetrators to justice. The level of interactivity in these sequences was both a sobering and immersive experience that helped give players the feeling of being a detective.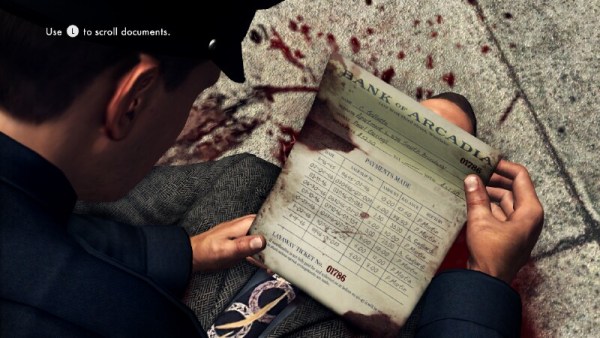 However, more so than the crime scene investigations, LA Noire's interrogations featured meticulousness practically unrivaled in all of gaming due to the technical achievement of its Motion Scan facial recognition technology. This new means of capturing an individual's face and implementing it into a game has revolutionized how we view acting in this medium, becoming the current benchmark thanks to its ability to detect even the slightest of twitches, blinks, eyebrow furrows, and rolled eyes. It created a new means to play, making a challenge out of reading people and proving that engaging gameplay can be had not just through action, but drama and dialogue as well.
One could even argue that due to this technology and method of play, the tension of several scenes within the game, which would likely come off as dull or mildly exciting through regular cinematics, are amplified by the fact that it is the player who makes the decisions and tries to get that extra information, evidence, or even a confession out of these witnesses and suspects. Making a wrong decision may not affect the overall story, but there still exists the weight of a lower case rank and missing out on little hints or nods to overarching plots. Regardless, combining the tension that accompanies being the shot-caller with the fact that several characters' tells weren't as obvious as one would assume, and there within lies a type of challenge previously unthinkable even earlier on in the console generation.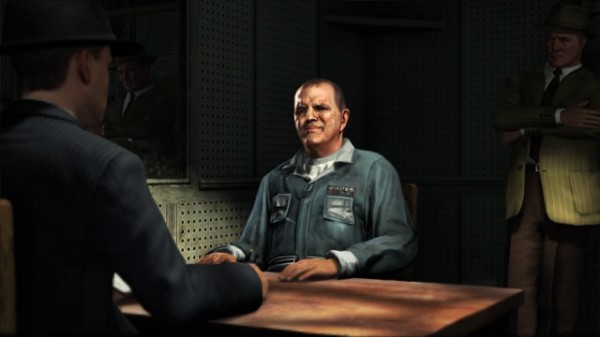 Perhaps equally unthinkable was just how flawless in look and feel the game's 8-square-mile re-creation of 1947 Los Angeles was. Filled with the classic architecture, landmarks, vehicles, and fashion of the time – before freeways and skyscrapers dominated the landscape and changed the city forever – players truly feel like they've been transported to one of the most violent yet romanticized periods in the history of The City of Angels. Even the populace's attitude and culture – the blatant racism, fear of communism, war veterans trying to move on with their lives, and love-hate relationship with the glamour and exploitation of Hollywood – gave players a true sense that they were plopped right into post-war America.
The sense of belonging and living in the 1940s is accentuated even further through the game's licensed music. From the moment that first car radio comes on and pieces of bebop and swing, the pinnacle of music in the US at the time, from legendary musicians such as Ella Fitzgerald and Louis Armstrong blare through the airwaves, players know what period they're in. Meanwhile, though the game's soundtrack features a mixture of cool jazz and hard bop that became popular in the 50s, they are the same jazz subgenres that have become synonymous over the years with film and TV noir. It's one of the prime examples, as made beautifully obvious by the game's main theme, of how painstaking Team Bondi's efforts were to pay homage to the genre that inspired it.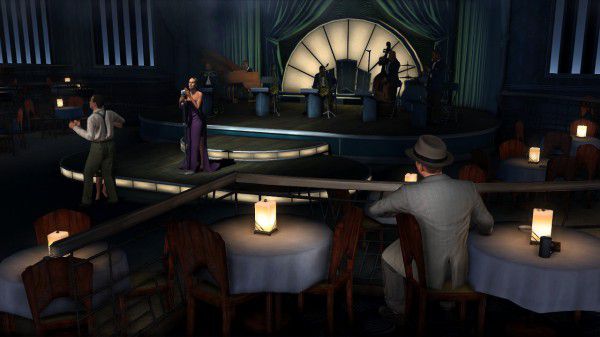 LA Noire even features several winks and nods to classic pieces of noir in both film and writing while using all of the genre's essential elements. From the police procedural process made popular by The Naked City – which was also given a tribute DLC case re-creating its plot – to the flawed protagonist and several other parallels found in the novels of James Ellroy and their film adaptations, specifically LA Confidential, the game knows where it came from and wants to pay its respects. It does so in spades thanks to a story of femme fatales, crooked cops, corrupt city officials, and a dark urban underbelly. After all, the word noir is French for "black."
Though the title may technically mean Los Angeles black, LA Noire is far from a black spot on this most recent of console generations. It's dedication to being accurate in detail with regard to core gameplay, storytelling, setting, and honoring its thematic genre shows why it deserves a spot on the pantheon of games that personify the Xbox 360, PlayStation 3, and Nintendo Wii. May it act as an inspiration, if not for future noir games to emerge in the eighth generation, then to all developers out there looking to take the next step in motion detection for character performances and realism.