With 2011 in the books, it's time to look ahead at what gamers will be playing in 2012. The following titles are a few that we're looking forward to here at GamerNode. These games will definitely be worth checking out when they hit stores later this year.
Kingdoms of Amalur: Reckoning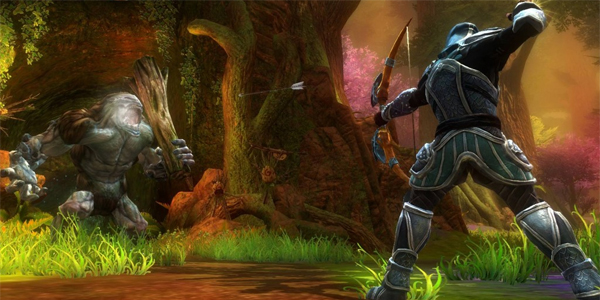 What it is: From EA and 38 Studios comes a brand new, single-player RPG set in the vast fantasy world of Amalur. The adventure begins as the hero awakens from death courtesy of the Soul Well. Events force the former corpse to find its way through a truly expansive world to find the truth about the war and why they're even alive in the first place. War, intrigue, betrayal, and fate all come together in this adventure.
Why we're excited: With Ken Rolston, R.A. Salvatore, and Todd McFarlane at the helm, 38 studios is reminiscent of a rock and roll super-group. That much talent in one place is enough to pique our curiosity.   Add to that the interesting marketing of Curt Schilling and some great demo and preorder incentives, and our attention is certainly drawn. Skyrim had left many of us wondering just how anything could follow up on such an epic, but Kingdoms of Amalur: Reckoning promises a world just as deep and action-oriented gameplay perhaps even more engaging. We will find out soon if they can deliver on those promises.
 Projected release: This week (February 7th)
Twisted Metal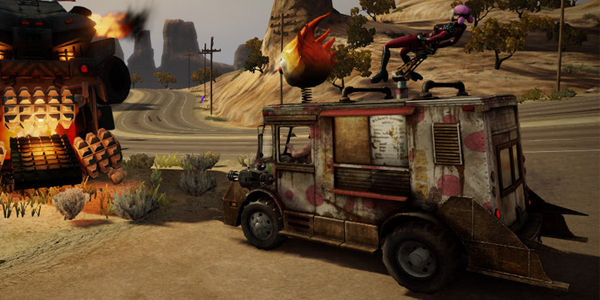 What it is: The revival of the cult classic gaming franchise makes its PlayStation 3 debut in February and is being helmed by David Jaffe and Eat Sleep Play, the brilliant minds behind the God of War series.
Why we're excited: Twisted Metal may be the perfect forum for Jaffe and the developers at Eat Sleep Play to showcase more of their expert craft with mesmerizing brutality. Fans from the PS1 era will recognize some franchise fixtures, such as Sweet Tooth and Mr. Grimm. They'll also be introduced to some new ones, like a Sweet Tooth transformer.
Projected release: Valentine's Day
Uncharted: Golden Abyss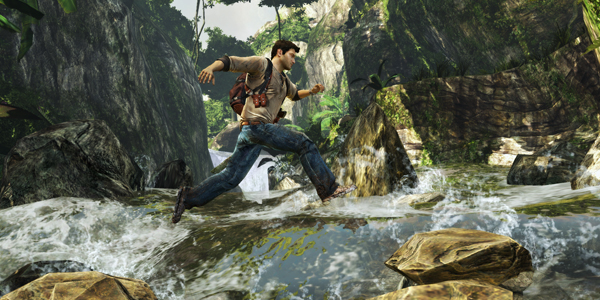 What it is: SCE Bend Studios is behind this next chapter in the Uncharted series. The story is set before the events of Uncharted: Drake's Fortune, so this will be the first prequel in the series, as well as the first Uncharted game to be released on a handheld, the PlayStation Vita.
Why we're excited: When Uncharted: Drake's Fortune was released for the PlayStation 3 in 2007, it quickly became the benchmark to which other games must be compared with regard to the PS3's capabilities. It is only natural then that Golden Abyss play a similar role for the PlayStation Vita. How well will the touch screen mechanics of the Vita be integrated into a quick, kinetic game like Uncharted? We can't wait to find out.
Projected release: Next week (February 15th)
Mass Effect 3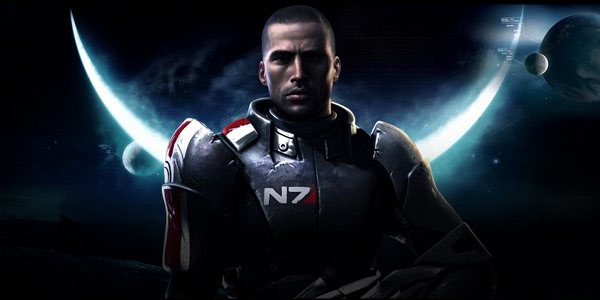 What it is: The invasion has begun and the only hope for the universe is to unite as one and fight back. This time, there's no denying the threat the Reapers pose and all that's left to do is fight. With Earth already lost, players must assume the mantle of Commander Sheperd once again and fight for the survival of every living thing in the galaxy.
Why we're excited: This game marks the culmination of a five-year journey into a universe no one could have imagined. As we learned in the first two games, every action has a consequence and it's time to see how those decisions play out. Rabid fans are already checking their old save files and even playing again just  to prepare themselves for what should be one hell of a ride.
Projected release: March 6th
Street Fighter X Tekken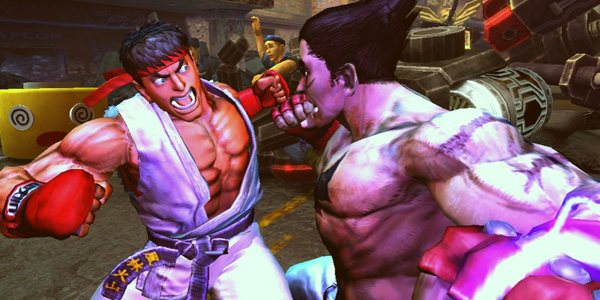 What it is: When an object named "Pandora" falls from the sky, the natural reaction of the people is to fight over it. When it's discovered that Pandora actually grants excess power to those fighting near it, it brings out the very best. The fighters from both the Street Fighter and Tekken franchises come together to fight over just who should control this power.
Why we're excited: Two of the most famous fighting universes join forces in Street Fighter X Tekken. Combining the characters of both games, Capcom brings us a new mash-up fighter that looks every bit as fun as its predecessors.  Set in the 2D style of Street Fighter, this entry is spearheaded by Capcom with characters licensed from Namco's Tekken. It will be the first of two crossovers, with Tekken X Street Fighter coming some time down the line. Fans of the two fighting games have quite a bit to look forward to.
Projected release: March 6th
Xenoblade Chronicles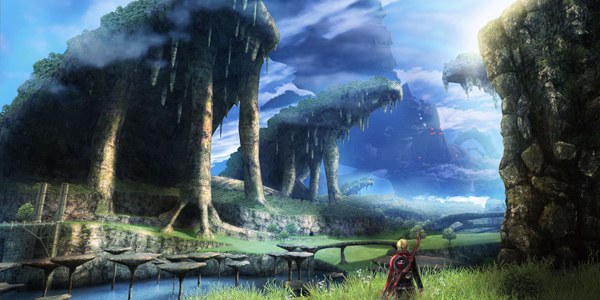 What it is: In a world built upon the bones of ancient warring races, Shulk and his companions fight the evil Mechon. Wielding the epic blade, Monado, Shulk must battle his way through countless enemies to gain vengeance against those who harmed his friends and to save the world from an even greater threat.
Why we're excited: Fans of JRPGs have had little success over the years in attempts to encourage the release of games outside of Japan, but Xenoblade Chronicles proves that their voices can be heard. It took petitions, letter campaigns, and no small amount of begging to convince Nintendo to bring this game to the West. With a massive and beautiful world to explore, an interesting crafting system, a killer battle system, and some of the highest critical acclaim of the past few years, this is one to dust off the Wii for.
Projected release: April 2nd
Max Payne 3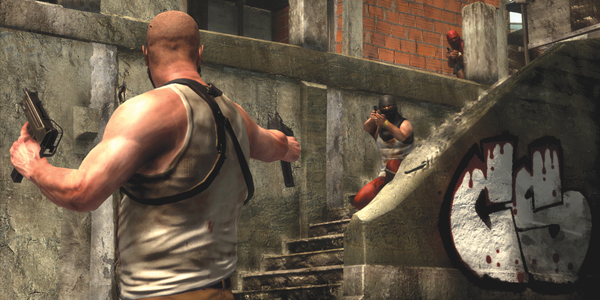 What it is: The next chapter in the Max Payne series finds Max on the down and out. He's reeling from the loss of his family and running from his past into the private security business for a Sao Paulo family.  It doesn't take long for Max's bad luck to find him and wrap him up in a plot of intrigue and betrayal.
Why we're excited: Pioneering the use of bullet time in video games, the Max Payne series has been absent since the second game, released in 2003. From the look of the videos released thus far, they've taken the physics and shooting to a whole new level. Each bullet is rendered in real time as it's fired, with the kill cam able to follow each shot as it fells the enemy. Rockstar has had a winning track record the last few years and this looks to be no exception. We can't wait to see how it all turns out.
Projected release: May 15th
Journey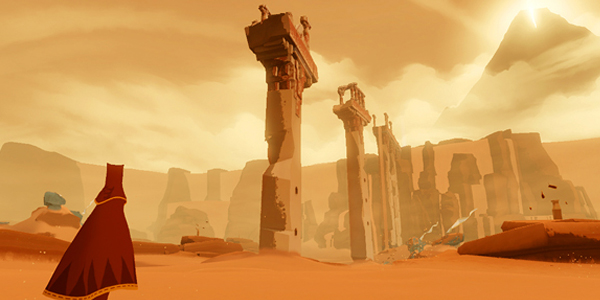 What it is: Journey is the work of fl0w and Flower developer, thatgamecompany, and follows similar minimalist, existential design philosophies. Players embark as a simple, androgynous, robed figure on a journey through a seemingly endless desert, given little to no instruction and knowing only that their ultimate goal is a mountaintop bathed in light. Along the way, mystery about the game world is unveiled, and players will interact with other, anonymous players at intervals throughout their travels.
Why we're excited: Journey is an altogether different experience than the vast majority of games on the market today, with a deeper focus on exploration, discovery, restoration, and the moment-to-moment experience of being in the game world. It is about the journey, so to speak. With smooth platforming controls, including jumping, flying, gliding, and… harmonizing, along with the game's unique multiplayer aspect, this is an intriguing world in which we definitely want to spend many, many hours.
Projected release: Spring
Diablo III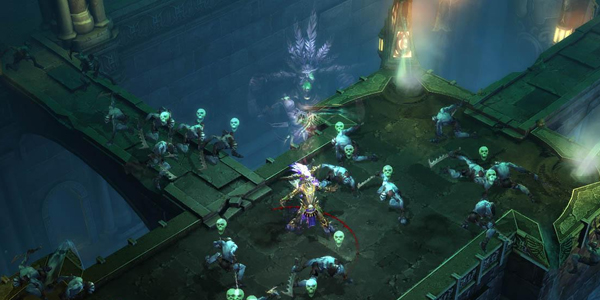 What it is: Twenty years have passed since the nameless heroes who saved Sanctuary went mad from their ordeals. Now, a new generation of heroes answer the call to fight Azmodan and Belial and turn back the armies of hell.
Why we're excited: The Diablo series is simply in the blood of many gamers. Even gamers who scoff at the notion of RPGs still remember Diablo with fondness. After being teased with the third installment for the past three years, it's almost time to point and click our way through ever-changing dungeons and spend our hard-earned money in the new auction houses.
Projected release: First half of 2012
Tomb Raider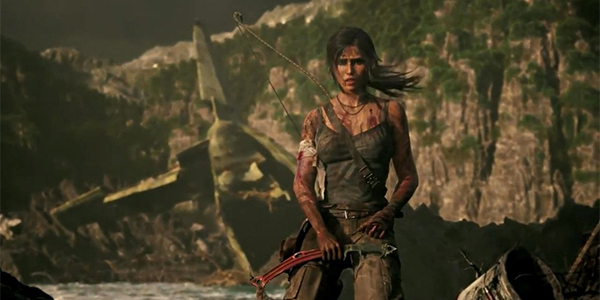 What it is: A 21-year-old Lara Croft embarks on her very first expedition, soon finding herself shipwrecked and held captive on an inhospitable island. The young Lara will endure various types and degrees of pain and torture that will shape her character and build physical, mental, and emotional fortitude on her quest to escape the island alive.
Why we're excited:  This promises to be a very different experience than previous Tomb Raider titles, and will present Lara as far more human character than ever before. Already, we feel a connection to the girl and empathize with her struggles. Play looks to be more personal, with environmental puzzles and more consequential combat that will draw the audience deep into the game. Incredible graphics and frantic action sequences never hurt, either.
Projected release: Autumn
BioShock Infinite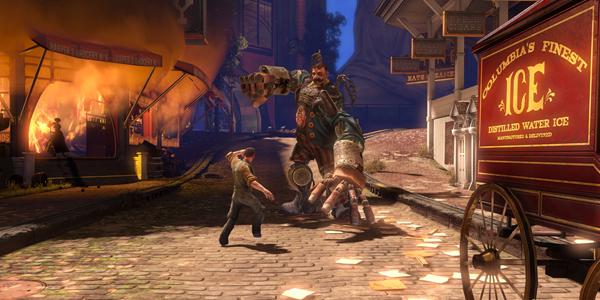 What it is: A prequel to the previous BioShock games, BioShock Infinite takes place not underwater, but high above in the flying city of Columbia. Players take control of Booker DeWitt, caught in the middle of the conflict raging in the fantastical city. Sent by the Pinkerton Agency, Booker must find and rescue Elizabeth, a young girl with mysterious powers. Together, they must escape the turmoil and figure out just what role Elizabeth plays.
Why we're excited: After a tepid reception for BioShock 2, it will be interesting to see how this new game will play with Ken Levine back at the helm. Exploring a wide-open, aerial city rather than an enclosed underwater colony will change how the characters interact with the environment and give players much more freedom than ever before. One of the biggest curiosities lies in just how the game will play with the main character being given a voice rather than being the mute protagonist we've all come to expect.
Projected release: 2012
The Last Guardian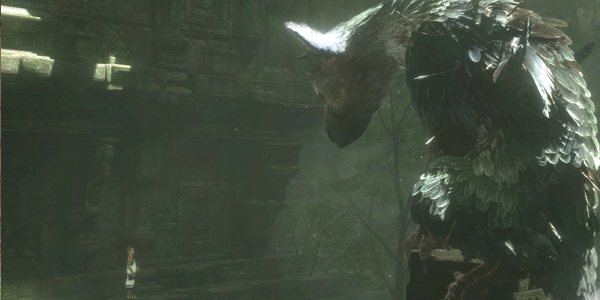 What it is: The next chapter in the mystically weaved world of Team Ico. Like its predecessors Ico and Shadow of the Colossus, theLast Guardian's trailer presents another unusual relationship while alluding to something darker. Judging by Team Ico's track record, one can also expect the potential for heartbreak.
Why we're excited: With Fumito Ueda departing from Sony followed shortly by GameStop cancelling preorders of the game (then apologizing and correcting their mistake), the Last Guardian's future is somewhat muddy. However, even with controversy surrounding the game, we are still thirsting for it. Team Ico has yet to disappoint (Shadow of the Colossus was our game of thedecade, after all), and we can't wait to see how this story of a boy and his monster expands upon truly original mythos.
Projected release: 2012… or '13… or never
Contributions by Ben West, Greg Galiffa, Eddie Inzauto