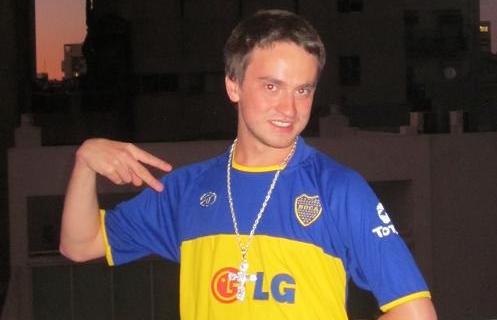 Yesterday, GamerNode reported on court documents filed by Sony that had claimed well-known PS3 Jailbreak hacker George "Geohot" Hotz had left the US for South America in an attempt to avoid the lawsuit between the two parties. It turns out that Geohot is simply on vacation and has been in constant contact with his lawyer, Stewart Keller, the whole time.
Keller confirmed the truth to both IGN and Wired yesterday. He also stated that the missing "integral parts" mentioned in Sony's complaints were not hard drives, but controller cards for the consoles.
"The neutral subsequently had to explain to SCEA the form and function of hard drive controller cards," Keller told IGN via e-mail. "Those controller cards have since been provided to the neutral so the point is moot."
Geohot then himself wrote an entry in his blog telling the world that he did not flee his civil suit, which he calls "ridiculous" and refers to Sony as "fearmongerers".
Here's what Geohot had to say:
"Apparently, I have fled the country. ROFL
"Factually, it's true I'm in South America, on a vacation I've had planned and paid for since November. I mean, it is Spring break; hacking isn't my life. Rest assured that not a dime of legal defense money would ever go toward something like this. And of course Townsend loves the idea of painting me as an international fugitive. I have been in contact with my lawyers almost every day; I would not let the case suffer. That said, I also won't let this ridiculous lawsuit run my life either. Then the fearmongerers win.
"I will be back, I hear it's hard to come by the Xperia Play down here."
[Geohot's Blog]
[IGN]
[Wired]