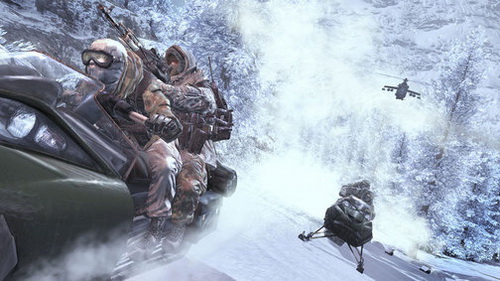 Germany's media watchdog service has placed the US version of Infinity Ward's Modern Warfare 2 on their primary ban list, which yanks the game out of the hands of those aged 18 and younger and prohibits the sale of the game at stores and other retailers.
Intriguingly, the ban only extends to the PC version of the game; the console versions remain untouched, as are the German and UK versions of the game. Additionally, Valve's Left 4 Dead 2 also came under the banhammer with the US PC version no longer able to be sold in the country.
We all know MW2's infamous "No Russian" single-player level (which was left out from the German version) could be the strongest culprit in causing Germany to make the game verboten — but what about LFD2? No exact reason was given, but I have a sneaking suspicion that the gratuitous zombie gorefest might be a bit excessive for innocent German eyes — gee, that sounds familiar.