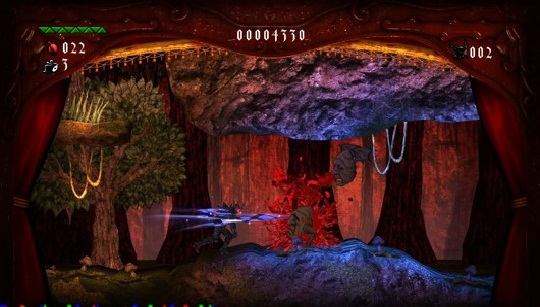 Suda 51's Grasshopper Manufacture Inc. and Digital Reality showed up at Gamescom this week and debuted some footage of a new downloadable title called Black Knight Sword. This is their second collaboration on a downloadable title, the first being Sine Mora, which will be available later this year.
Black Knight Sword is a side-scroller with hack-and-slash gameplay that features a paper puppet art style similar to some of the levels in Shadows of the Damned.
Not a whole lot is known about this game, but what we do know is that Akira Yamaoka is involved in the composition and sound design. Yamaoka said that he wants this game to leave lasting impressions and remind players of fond childhood memories.
Suda 51 was not available to introduce the game, so Yamaoka took over the duty and you can see that in the video below.
There is no set release date for Black Knight Sword, nor are the platforms announced.
[flash width="540" height="337"]http:/www.youtube.com/v/eFQrZd37110?version=3&hl=en_US&rel=0"[/flash]
[Joystiq]