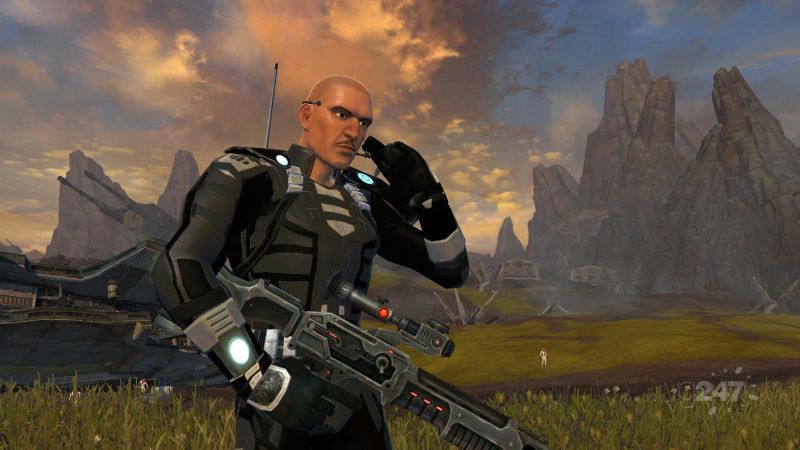 A week after the obvious reveal of the Jedi Knight class for Star Wars: The Old Republic, BioWare community manager Sean Dahlberg revealed another class today on the highly anticipated MMORPG's forums. That class is the Imperial Agent.
The inspiration for the Imperial Agent class, according to Dahlberg, was characters like Zam Wessel and Grand Moff Tarkin. They are people who will operate behind the scenes to do Sith Empire's dirty work.
"Specializing in high-tech gear, the Imperial Agent always has the right tools at the right time," posted Dahlberg. "They use abilities of subversion and subterfuge to infiltrate and assassinate enemies of the Sith Empire with deadly efficiency. Players who choose to be Imperial Agents in The Old Republic (TOR) will see the underbelly of the Empire in a whole new light."
The HoloNet update to feature the class on the game's official website will be done next week. Until then, check out the source link to view the current screenshots for the Imperial Agent.