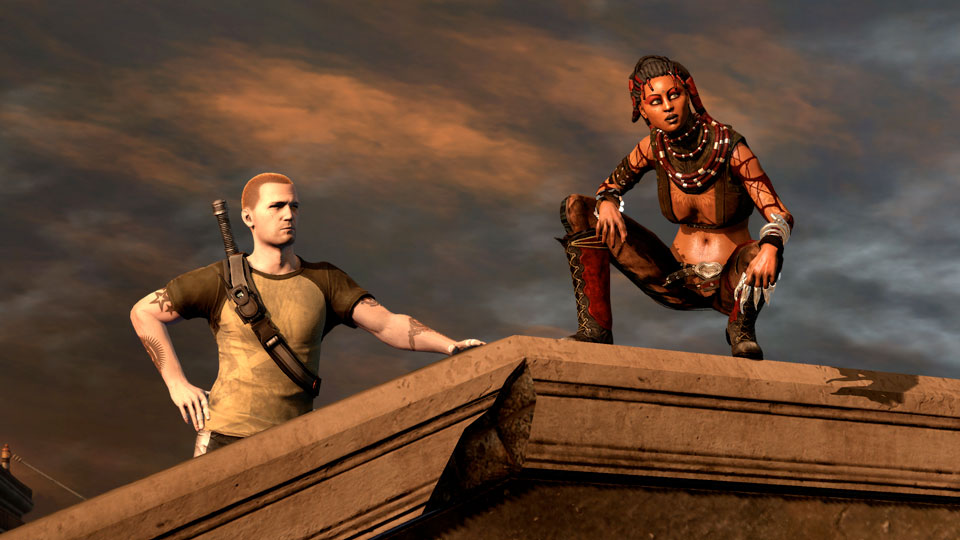 Sucker Punch and Sony have unveiled their newest inFAMOUS 2 trailer, "Duality", to the masses. The trailer shows exactly what the title suggests, Cole's choice in the game to be New Marais' savior or tormentor.
It seems that Cole will be encouraged by two lovely ladies to follow the path of either the hero or villain. Kuo will attempt to convince him that saving the people of the city is the better and nobler of options, while Nix will egg Cole to force them to respect and fear him as he takes New Marias by force.
After both sides plead their case to the super-powered protagonist, the trailer cuts to a variety of new powers that will be on hand for Cole. The video also showed that Cole's appearance regarding tattoos and clothing will change based on what moral choices he makes in the game.
inFAMOUS 2 will release exclusively for the PlayStation 3 on June 7 in North America.
The full "Duality" trailer can be found just below.
[flash width="540" height="337"]http:/www.viddler.com/player/153fcc49/[/flash]