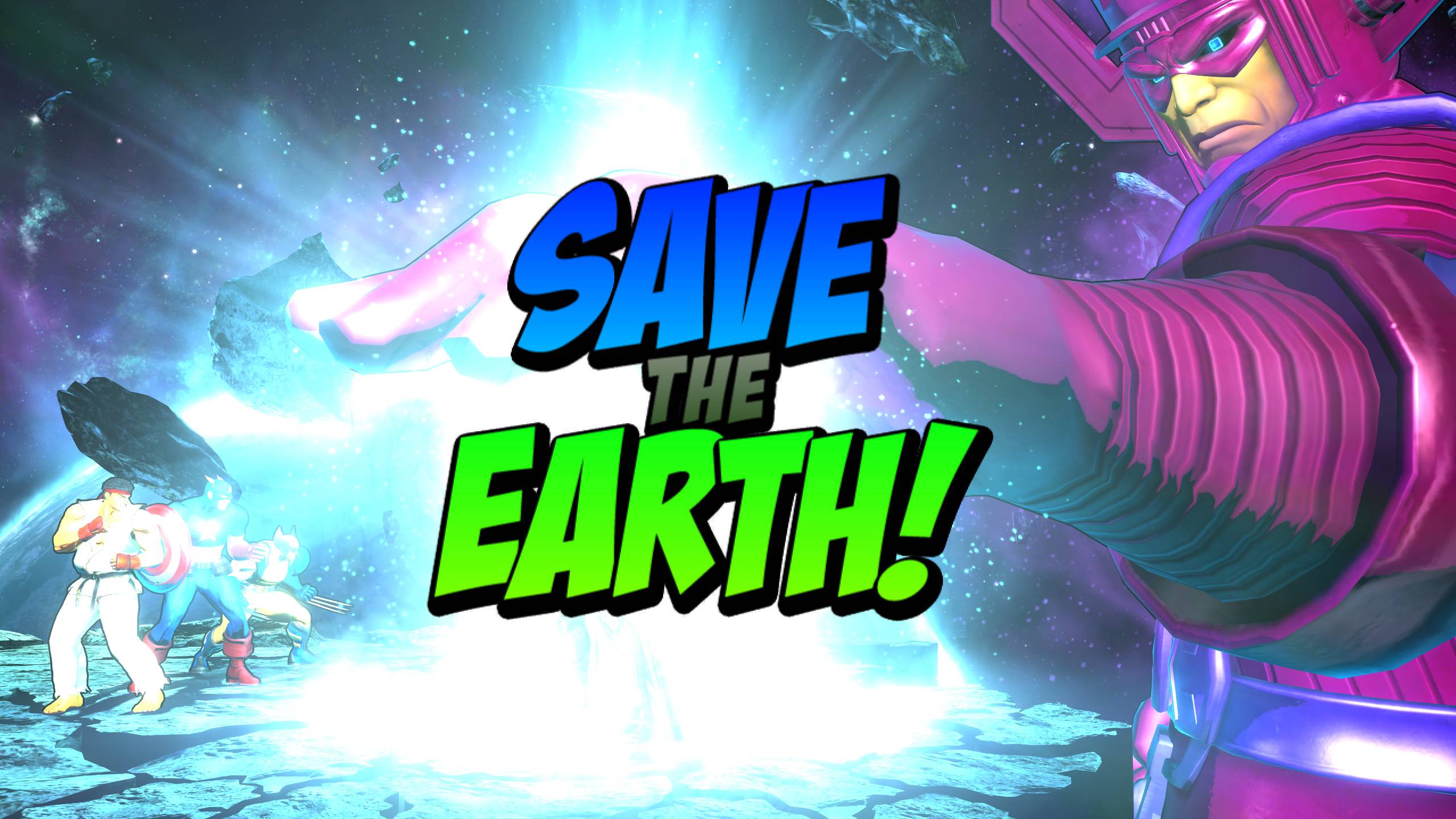 After weeks upon weeks of rumors, leaks, and speculation, Capcom has officially revealed that the world destroyer Galactus will be the final boss in Marvel vs. Capcom 3: Fate of Two Worlds.
The battle will start off with Galactus pitting the player against either Wesker, Doctor Doom, Akuma, or Dormammu, who have all seemed to received the Silver Surfer treatment and been turned into four of the villains infamous heralds. Once you take the chosen herald down to half of its health, a second of the four will jump in to aide the first.
After taking down the chosen silver duo of evil, Galactus himself will enter the battle. Players will need a lot of both skill and luck in this fight, as Galactus' attacks are far-reaching and extremely devastating.
To see just how much hurt and frustration Galactus will cause players in the game, check out both the video and screenshots of the Fantastic Four's nemesis below.
[flash width="540" height="337"]http:/www.youtube.com/v/W1U8KzxR9mM?fs=1&hl=en_US" type="application/x-shockwave-flash[/flash]