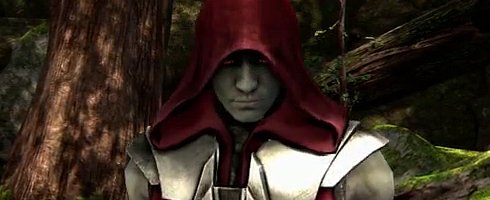 If you hated the prequel trilogy and thought Return of the Jedi devolved into a Muppet fest at the end, then LucasArts has the just the DLC for you.
The Endor Bonus Mission for The Force Unleashed 2 is a piece of what if fiction that will see Starkiller head to Endor at the command of Darth Vader and participate in the Battle of Endor at the end of the sixth movie.
The video below shows all the beats of that final battle, showing Starkiller fighting ewoks, rebels, and even Han Solo. The DLC will release December 14 on PSN and XBL for $1.
[flash width="540" height="337"]http:/www.youtube.com/v/1diw8TmB2lQ?fs=1&hl=en_US[/flash]
[VG247]