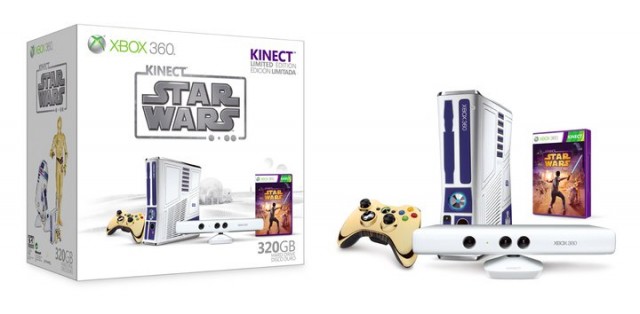 Gamers who were excited to play Kinect Star Wars on their brand new R2-D2 and C-3PO Xbox 360 this holiday are out of luck. After receiving confirmation from Microsoft, OXM reported the special Star Wars package deal, originally slated to be released during the 2011 holiday season, will presumably be released sometime in 2012.
The delay was made, according to Microsoft, so the game could reach its "full potential." Microsoft did not give any extra information on when exactly the bundle will be released, only saying they would "communicate additional timing information at a later date."
This new development will make the holidays interesting for Microsoft, as the game and especially the new console has garnered a great deal of interest. GamerNode will keep you informed as new details are released.
[OXM]