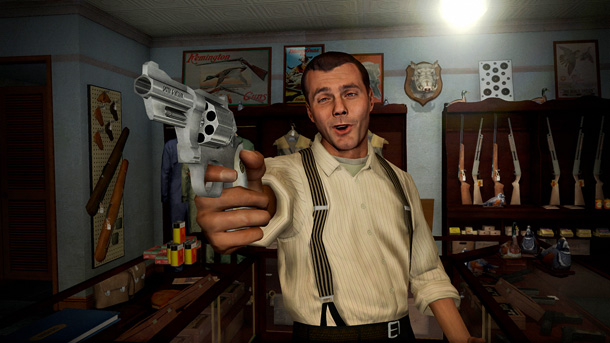 Rockstar Games has released a new trailer for L.A. Noire featuring its amazing MotionScan technology.
In addition to showing off MotionScan, the trailer features behind-the-scenes commentary from developers Oliver Bao and Brendan McNamara. It also includes new gameplay and interview footage from several of the game's actors, including Aaron Staton of Mad Men fame who plays the role of L.A. Noire protagonist Cole Phelps.
With MotionScan technology, the game's actors are placed in a seat that surrounds them with cameras at all angles to catch even the most minute facial muscle twitch as they act out each scene. This takes place after the actors have already played out these scenes with regular motion capture technology.
L.A. Noire is set to release in the second quarter of 2011 for the Xbox 360 and PlayStation 3.
To see the magic of MotionScan and hear from the cast and devs themselves, just check out the trailer below.
[flash width="540" height="337"]http:/www.viddler.com/player/bd9858d/[/flash]