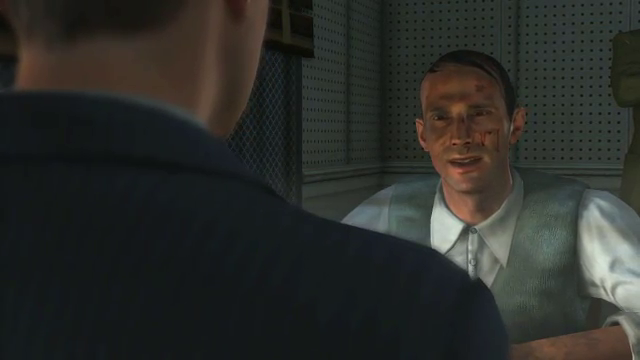 Just before the game is displayed on the show floor at PAX East in Boston this weekend, Rockstar Games and Team Bondi have released a new trailer for L.A. Noire that details the crucial importance of investigating crime scenes and interrogating suspects.
The video shows off detective Cole Phelps of the LAPD as he searches for clues and tries to sweat or sympathize with those involved in the cases he's assigned. It consists entirely of in-game footage and is aptly titled "Investigation and Interrogation".
If a player can find the right clues when searching crime scenes, it will prove extremely valuable in their interrogations. During said interrogations, the player can check their notes while questioning suspects and decide if they believe, doubt, or outright accuse them of lying.
L.A. Noire is set for a May 17 release on the PlayStation 3 and Xbox 360.
Catch the "Investigation and Interrogation" trailer in full below.
[flash width="540" height="337"]http:/www.viddler.com/player/85627dc/[/flash]