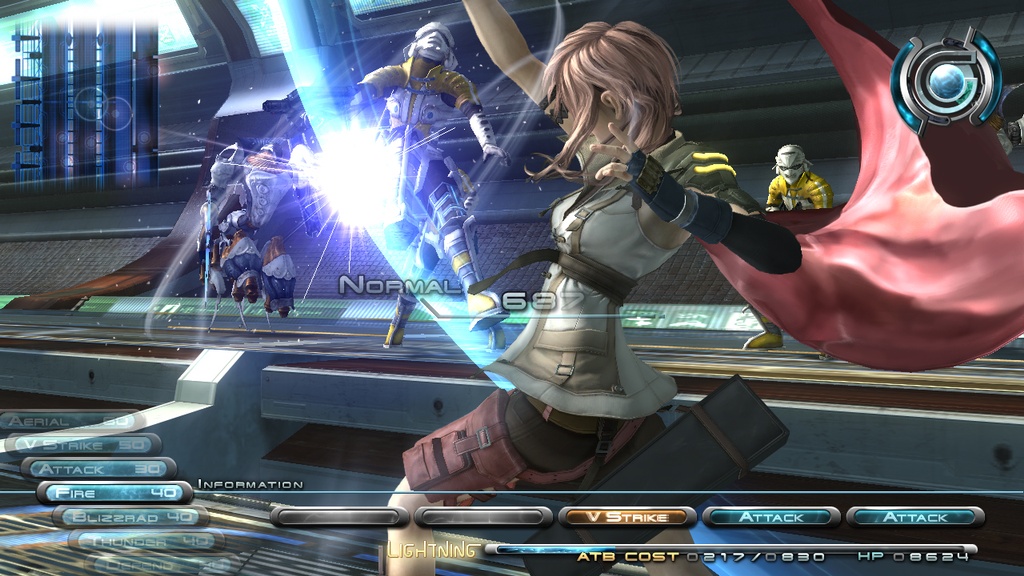 I'm not well versed in the credibility of Asian video game magazine review scores, but it seems that the incoming Final Fantasy XIII has passed with flying colors according to the latest issue of Famitsu.
A forum user over at Hong Kong website HKGolden.com was apparently able to snag a copy of Famitsu containing the review, and the verdict is thus (incoming disjointed English):
10/10
Beautiful graphics and excellent story.
It will be accomplished without force, to satisfy a sense of fierce play the game together, the achievements made a complete system to evolve.
Even without a major vice, this film is crystallized with intertwining stories and games at this stage is located at the top RPG's, definitely feel worth it.
9/10
Combat damage or have trouble seeing the display or the screen when I'm confused, I plunged into some places,
Not that fun is more than offset it.
Visual, auditory, be drawn into a story world.
However, this "RPG Rashii RPG" in stating that is somewhat uncomfortable for some.
10/10
Dark density luxury. Many cinematic moments.
Story of the event jammed, sleeves are inserted very beautiful movie, I do not know about the Doki opening is stopped.
Development and synthesis, and collected a while so this one is playing with lots Ikeru book unmanageable.
10/10
Including the beauty of the visual quality is truly total. Dialogue once the fashionable purposes only, and Kiza.
å…