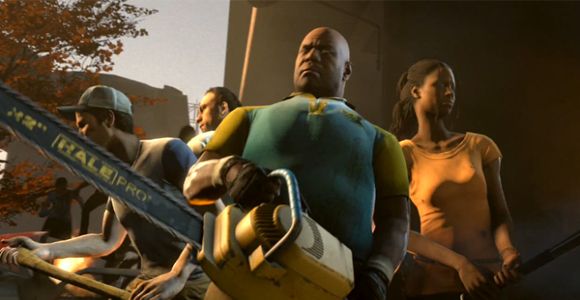 With the Left 4 Dead 2 boycott officially dead, Valve is completely focused on the upcoming zombie shooter sequel's release in two weeks. After all, the company has "four times" the amount of pre-orders for the sequel over the original.
"As we get closer to launch we see the reaction to the demo, pre-orders are four times what Left 4 Dead 1 was, people's excitement, the boycott itself and how it's changed… I think people are just excited now," said Chet Faliszek, Valve's project lead.
Looking back at the boycott and how Valve handled the situation, Faliszek said the whole series of events changed "how we talked about it and how we talked with everybody."
"Honestly I made the joke and it's true: If you put $20 in a box and charge $10 for it someone would complain you didn't put $50 in a box," he said. "Not to say some of the concerns raised aren't valid, but you're always going to have some kind of upset and that's not how we work. We work at looking at the project and trying to get it out."
Left 4 Dead 2 hits stores on November 17.
[CVG]