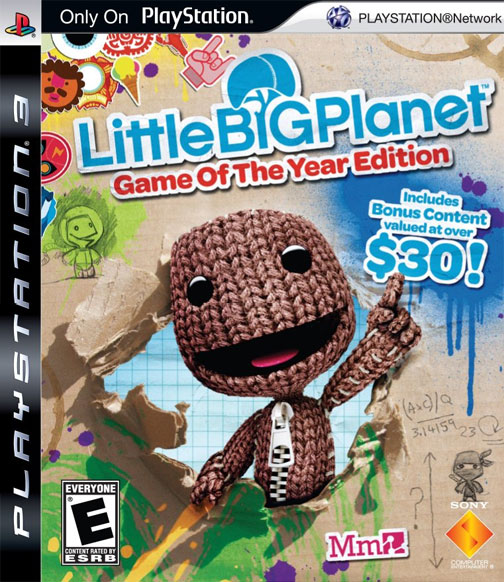 According to an Amazon.com listing, Media Molecule's PS3-exclusivce hit LittleBigPlanet will be coming back to store shelves this fall.
The Game of the Year Edition will sell at 50 USD, $10 lower than the original release, and boasts "Bonus Content valued at over $30."
Though the phrase "valued at" makes most of us scratch our heads and wonder what exactly will be added, the lower price and extra content will surely sway any gamers who are on the fence to buy such a terrific game, one can only hope.
No information on a release date, but GN will update as more information becomes available.
[Amazon]